Jean-Luc brings a wealth of experience in creating and opening resorts across the globe, as well as an exacting eye for luxury hospitality, to his role as executive director of The Set Collection. Read on to find out how he plans to steer this portfolio of outstanding properties, and discover his thoughts on the post-pandemic landscape, technology and shifting guest expectations …
What was your background prior to working for The Set Collection?
Before The Set Collection, I was the CEO of La Reserve Hotels in Paris, Geneva and Ramatuelle. Prior to this, I was the MD of the Michelin Guide for seven years, travelling around the world from Paris to Tokyo, New York to San Francisco. I've also been fortunate to manage many luxury hotels worldwide, and I started my consultancy (www.jlnandco.com) in 2019. 
What does your current position involve?
My current position involves carefully curating The Set Collection and deciding which hotels have the spirit, location, design and values that we feel would fit with the others represented. My current title is executive director, but I like to call myself chief creative curator/officer. 
What do you love most about what you do?
I never thought I'd have the ability and pleasure of choosing my dream job. When you're lucky enough to choose your passion as your job, it becomes everything you work on in your life. 
It's a difficult time for the hospitality industry. What do you think will be the sector's biggest challenge, post-Covid?
The hospitality industry has been seriously affected throughout the world due to Covid – we've seen job losses, visa cancellations, etc. Some were supported by the governments, which created a big void in the industry. However, following the reopening, I think people's passion has grown, making them even more welcoming to the guest.
One key challenge will be to maintain and increase the attractiveness of the sector to find the greatest talents to join us. 
How is The Set Collection planning to hit the ground running again in the coming months? 
After the announcement of The Set Collection's expansion, the objective over the next few months is to work on new members joining that have the same spirit as The House Collective and our founding members. A carefully curated selection of properties worldwide is being created, by destination, with the initial goal of 20-30 new members by the end of the year.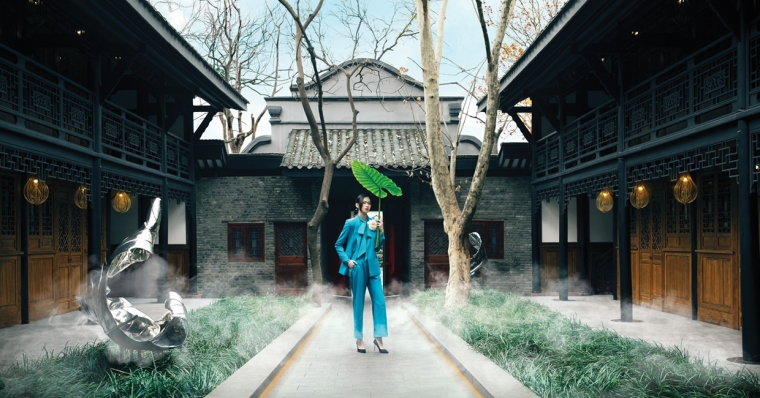 You've noted that expansion is high on the brand's agenda. Where is The Set Collection putting its focus in terms of growth?
Around the world. Wherever our clients would love to travel to. Especially now, when you can travel near-enough everywhere again (but not to the moon just yet – but why not?).
What do you think will be the biggest change in how you do your job, post-Covid?
The pandemic has highlighted how limited and outdated some traditional hotel representation companies are. The demand for luxury is now stronger than ever, along with the demand for travel. One of the biggest challenges will be in supporting our partners to bounce back to pre-pandemic figures. Hopefully, I'll be back to travelling freely without various restrictions, so we can grow our portfolio quicker.  
What's one unexpected shift you've seen in guest expectations or demand in the last five years?
Well, safety was one of the main issues. You must ensure guests are comfortable travelling, and that safety is a prime concern. The second shift is displaying accurate information. With worldwide restrictions changing so rapidly, such as masks, testing, etc, precise information must be readily available. When you're checking on our website or with the hotels in the collection, we want to ensure that the regulations are clear, as it could damage a guest's experience in a very bad way if they're not aware ahead of time. 
What role does Europe and the Middle East play in The Set Collection's international growth?
Europe is the foundation of The Set Collection, with the founding members based in Amsterdam, Paris, and London. Now, adding The House Collective and having a footing in Asia brings us to three continents, and the world is made up of five. So, we will be expanding. 
How important is interior design within your many hotel brands?
Well, design is a very important part of it.  Architecture is part of our logo, and we're very clear that it's crucial. It's essential when choosing the right hotel partner that we ensure they have similar characteristics in terms of the designer they choose – but we're not just a collection of design hotels. We're not only looking at the design, we're looking at everything else.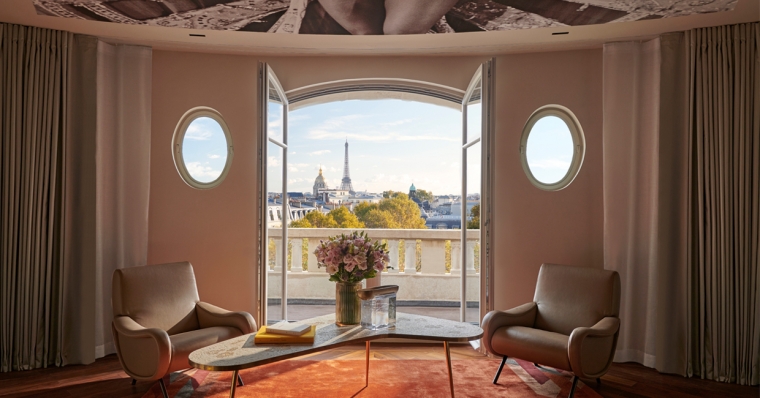 Have you noticed any particular trends in interior design?
Design has always been an integral part of hotels, but it was only part of boutique brands. I think we have seen even in the last two years that a two-star hotel can be very design orientated, but at the same time affordable and chic. You don't have to use Starck or an expensive designer, you can now work with young, up-and-coming designers that have a sense of style as well, in a very different way. 
How do you think people's expectations of hotels are changing?
People are now travelling around the world again and having different experiences. One of the aspects right now is that the travel industry is more environmentally conscious. Of course, you are staying in a hotel and expect your bedlinen to be changed all the time. Still, now you can see that more and more guests choose not to have their room made up. It's not because of the cost, but because people are more conscious of the environmental impact and realise the effects of climate change – especially in places like the Maldives. 
How do you think the influence of new technology affects the traveller, and might in the future?
Well, even with your phone, you can do anything – you can book your travel, reply to emails, and even open your hotel room sometimes. It's very straightforward. I mean, a few years ago, we used to have fax machines, and you would have to plug your computer into a network cable inside the hotel to get a dial-up tone. So, all that has changed, and now you can watch Netflix on your phone. So, everything is happening very rapidly, which is very useful. It obviously must be beneficial, and it must be free. I still don't understand why hotels are charging guests to use Wi-Fi.
What is the biggest challenge that you're facing to improve the guest experience today?
Our sophisticated and well-travelled guests come with a set of expectations that develop constantly – something that delights them on their first stay will be expected on their next. As such, our teams are passionate about meeting these expectations, but then constantly exceeding them. We are creating a problem for ourselves in our success, of course – with every visit our guests become harder and harder to please – but this is a problem we are proud to manage!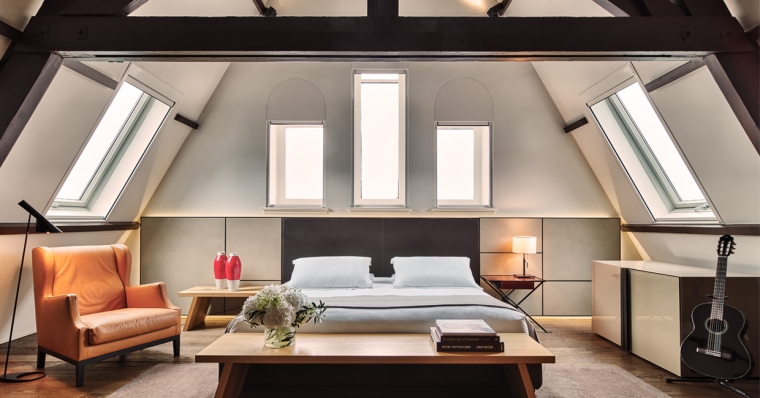 What does this mean for the future of hospitality?
In the future, hoteliers will have to reinvent themselves and their creative ideas. I mean, the objective of the meeting with your team every morning is to discuss how we are going to do things differently today. And how are we going to improve?
What plans and aspirations do you have for The Set Collection?
Lots! You'll have to wait and see them play out. 
What would be your dream hotel project?
The next one. I've been fortunate in my life to experience many beautiful hotels around the world, and I've participated in building quite a few of those, but the next challenge is always the following one. The next-best hotel is being built right now, and we don't know about it yet €¦ 
Where would you say are the three best places you've ever stayed?
Tokyo, for the cutting-edge everything – the sense of service, food, etc. New York is a vibrant and energising place full of creativity, and Paris and London for the artistic atmosphere. I cannot limit it to three!
Lastly, share some good news €¦ have you done anything to stay busy in these crazy times?
Yes, I'm always busy. I've been active on every single project I've been working on, and it's always a good time to create new companies and new ideas – but at the same time, I've been closely working with other people that need support as well. It's not all about you. It's about helping the industry and others.