The luxury brand's removable products mark a bold advance in premium washroom fittings
A reputation as world renowned purveyor of design-led accessible washrooms for prestige hotels has led Fitzroy of London to strive for peerless innovation in both function and design. The company, a UK-based custom bathroom fittings authority, now specialises in design-led accessible washroom products that can be removed at a later stage, offering significant advantages for exacting hospitality clients.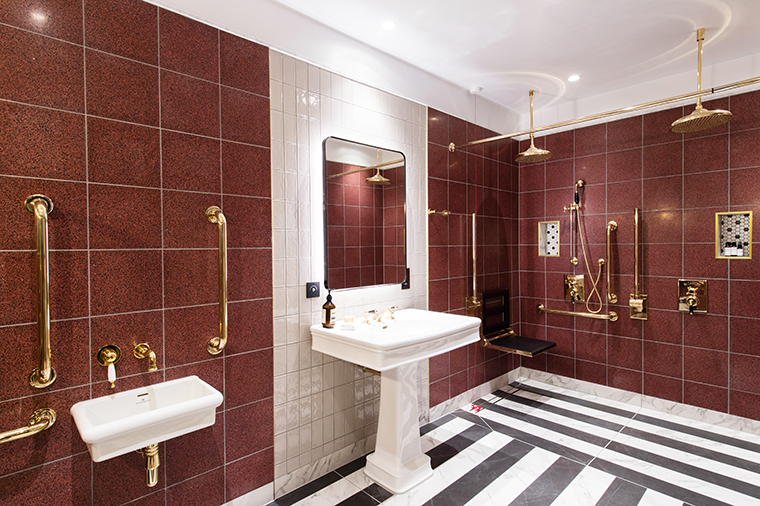 Image © Amy Murrel
The removable feature means fittings such as accessible grab rails can be crafted by Fitzroy designers to high quality bespoke finishes and still remain demountable should a washroom without accessible features be preferred by specific guests or if a premises is being sold.
The result is a washroom purpose-made to not only compliment the most luxurious of hospitality settings in terms of style but also create a better experience for both the premises owner and the guest.
Fitzroy of London director Brad Culmer, a global influencer in accessible washroom design, explained how the development is a natural progression for hospitality brands: "Accessible washroom products can now meet the functionality needs as well as the design standards, no matter how demanding or unique, of any hospitality project.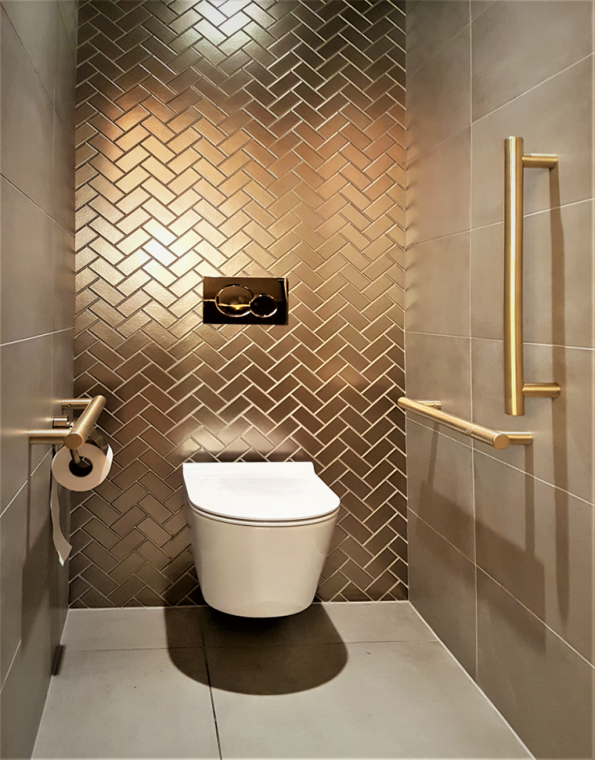 Hardrock Hotel
"After all, we've found that the highest standards of design in accessible washroom products are achieved by treating every project as unique. Why not extent this ethos to functionality too?"
Fitzroy of London fittings are crafted in the UK giving Brad's team complete control over the production process from initial design to completion. The company has carved out its own unique approach to accessible washrooms by working with clients to deliver bespoke products purpose-made for each individual project.
Their work can be seen in renowned settings such as the Great Scotland Yard Hotel in London, Soho House in Hong Kong, Hotel Scribe in Paris, Soho House in Amsterdam and Le Meridien Visconti Hotel in Rome.