Kisawa Sanctuary is nestled in 300-hectares of beaches and coastal forest on Benguerra Island, Mozambique. The Sanctuary offers guests the utmost privacy across 5km of Indian Ocean coastline, but also facilitates marine research and conservation via its sister property, Bazaruto Centre for Scientific Studies, Africa's first permanent ocean observatory. 
The property opened fully in November 2021, with the launch of 22 bungalows spread across 12 residences – some cove-side and others sheltering in the dunes on the ocean-side.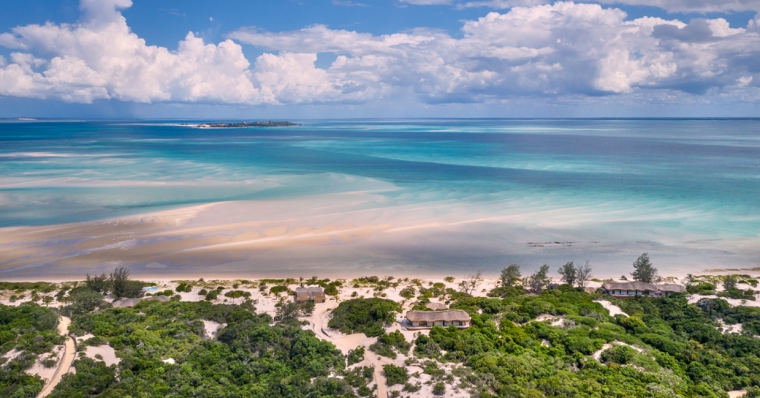 Design
Design has led the story of Kisawa, the first hospitality project by entrepreneur, creative director and philanthropist, Nina Flohr, and is entirely founded upon an honest acknowledgement of Mozambique's terroir and heritage.
Nina Flohr's boutique in-house design studio, NJF Design, has created a thoughtful design with consideration and care for the surrounding landscape and extensive involvement of local craftsmen. Indeed, artisans from Benguerra and neighbouring islands made up 80% of the workforce, and contributed exceptional examples of Mozambican weaving, thatching and carpentry.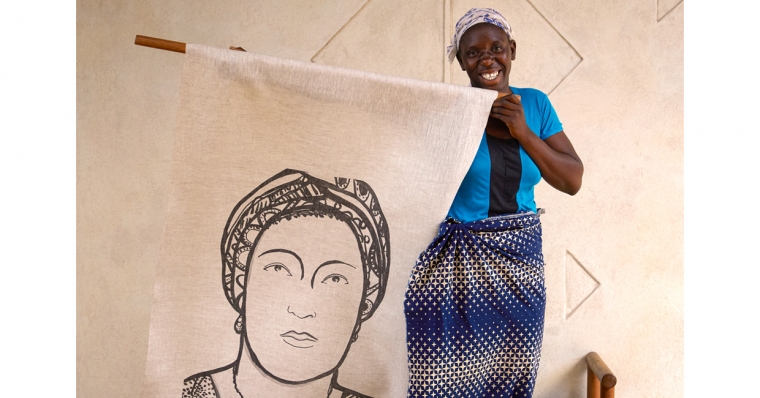 The property's statues and carved forms were created by Kisawa's in-house craftsman, Andre Antonio Zivane, and range from miniature figures to oversized organically shaped structures. Born in Vilankulos, and now a Benguerra Island resident, Andre used a combination of jambir and simbiri wood, off cuts left over from the sanctuary's construction.
These valuable works sit alongside locally made bespoke furniture, all coming together to provide a thoughtful and authentic sense of place, and a connection with the natural environment. Colourful patterns and prints, evocative of the region, add a graphic element and intrigue while contrasting textures provide layers of tactility and patina.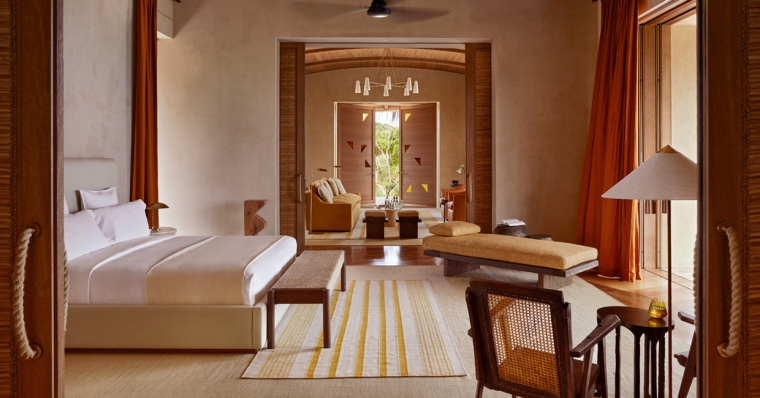 Amenities
At the heart of the sanctuary, guests discover shared spaces dedicated to dining, relaxation and wellbeing, along with an expansive Natural Wellness Centre. Located amongst dunes at the heart of the sanctuary, the Natural Wellness Centre offers guests individual treatments or personalised programmes rooted in Ayurvedic medicine, in collaboration with the guest's private chef and the broader Kisawa team.
A state-of-the-art Japanese Iyashi dome sauna uses gentle infrared heat to promote healing. Within the fully equipped gym, Pilates reformers are available for guests to use alone or with expert tuition.
Throughout the seven culinary locations at Kisawa, the ethos remains the same; a commitment to sanctuary-grown produce, the practice of organic, seasonal gardening methods, operating a zero-waste policy and using no processed ingredients.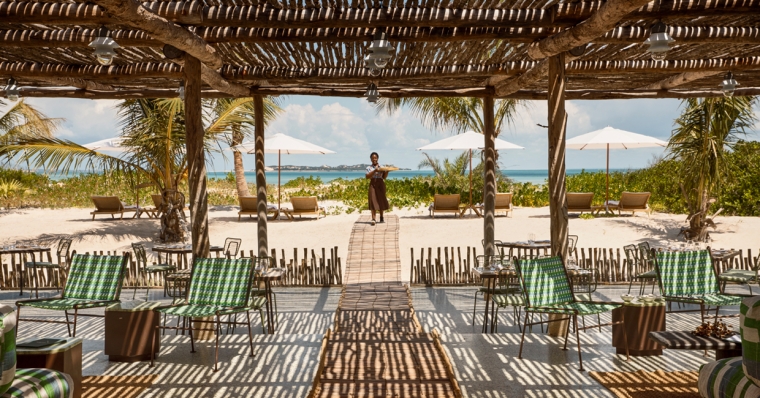 Kisawa has built a network of farmers and producers ensuring fresh local produce daily. The multiple venues, including the Main Terrace, Baracca and two Mussassas, offer a wide variety of dishes, with a focus on Mozambican and African flavours, including an ever-changing array of seafood inspired by daily conversations with local fishermen.