Richloom Contract has debuted an exclusive collection, Fiber Heritage, with acclaimed interior designer Christiane Lemieux.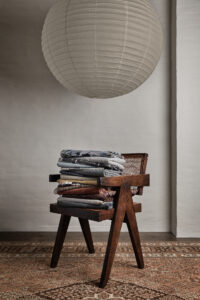 This luxury textile collection for hospitality combines the rich history of textile design with modern production techniques. Inspired by an extensive historical archive, carefully curated fragments and handmade art, the collection features timeless and coveted fabrics that have been reinterpreted and updated to meet the style and demands of contemporary interior design.
The collection includes all the elements to beautifully design window, furniture, bedding and accessories. The result is a stunning range of durable and versatile textile options that are perfect for hotels, restaurants, offices, and other high-traffic spaces. With Fiber Heritage, designers can bring the warmth, character, and layers of reimagined textiles into their projects, creating spaces that are luxurious and functional.
Christiane Lemieux
Christiane Lemieux is a designer, entrepreneur, investor, and author. She introduced LEMIEUX ET CIE, her European-inspired lifestyle brand into the United States in Summer 2020. The line is now available online, in 180 design retail boutiques across the US and Canada, as well as through an exclusive collection at Anthropologie stores globally.
Christiane previously founded multiple successful brands including DwellStudio, which was bought by Wayfair in 2013, and The Inside, a direct-to-consumer home furnishing brand where she also served as the CEO.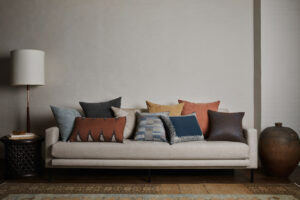 A revered business and design expert, Christiane is also an author and frequent contributor to Architectural Digest, Apartment Therapy and other design media. Her first book, Undecorated (Random House/Clarkson Potter), was met with critical acclaim in 2011. Her second book, The Finer Things (Random House/Clarkson Potter), was published in 2016 and is still a #1 best-seller in Decoration & Ornament on Amazon. Her third book and first business book, Frictionless, was published in June 2020 and shortlisted for the Porchlight Business Book of the Year. Christiane was the co-host and a judge on Ellen Degeneres' HGTV furniture design competition show Ellen's Design Challenge.
Christiane is a board member of Christy Turlington Burns' NGO "Every Mother Counts" to fight maternal morbidity and support women, children and healthcare providers. A graduate of Parsons School of Design and Queen's University in Canada, she resides with her family in New York City.