The first 25hours Hotel in the Middle East has finally opened, overlooking the striking Museum of the Future and just a stone's throw away from Dubai International Financial Centre (DIFC).
Boasting 434 rooms and suites, 25hours Hotel One Central seamlessly blends nomadic yet contemporary design, masterminded by world renowned interior design firm, Woods Bagot. 
"We are thrilled to be finally opening doors to the 25hours Hotel One Central playground and welcoming the local community and travelers from all across the globe," says Christoph Hoffman, CEO, 25hours. "All our experiences and offerings have been carefully curated to make this property truly multi-dimensional – a living room, a party paradise, a romantic getaway or simply the go to destination for creative business meetings and co-working.
"This is one of the most exciting projects I have worked on, and me along with our incredible team are looking forward to paving the way for a new hospitality experience standard in Dubai."
The experience begins in the 25hours Hotel One Central lobby, where guests will be greeted by the 'Fountain of Tales', a colossal fountain with seating spaces and bookshelves featuring over 5,000 books. Adorning the top of the fountain is a rotating lit-up globe showcasing artwork created by a number of local artists around the concept of modern nomadic lifestyle.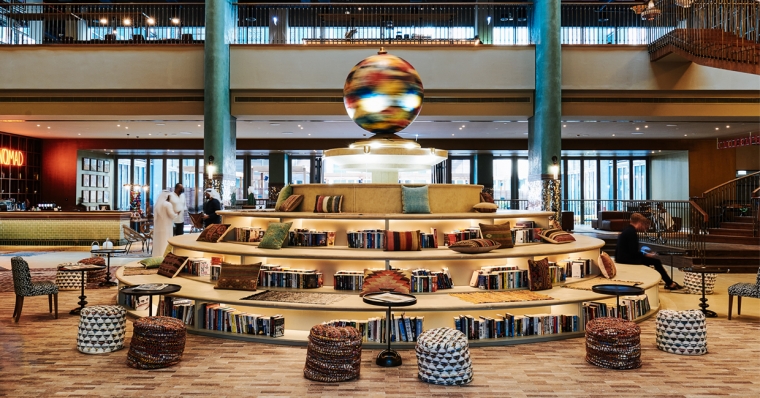 As guest scan upwards, they will find the ceiling taken over by a striking piece of art – 'Under the Same Sky' by Dominik Bulka – inspired by the constellations in the sky and interpreting them from a humorous, light-hearted point of view. Guests will be able to explore narratives that relate to Dubai and reference 25hours, its stories and ethos.
Local influences can be seen in all the rooms and suites at the property, which feature quirky design elements such as hammocks, double rainfall showers, roll-top baths, Schindelhauer bicycles, analogue telephones, UE Boom Bluetooth speakers and more.
In terms of the hotel's F&B offering, guests can enjoy Nomad Day Bar, in partnership with Dubai-based Nightjar Coffee Roasters; Tandoor Tina for playfully combined British and Northern Indian cuisine; Monkey Bar, a super popular Berlin rooftop bar,  and the soon-to-open Ernst – a traditional Bavarian biergarten & wirtshaus.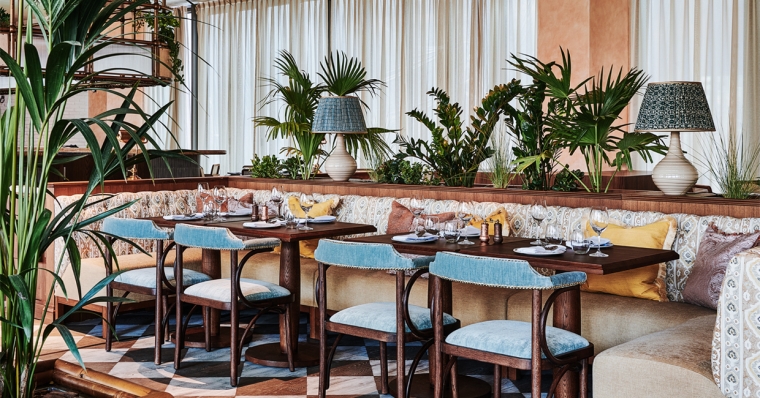 A fully kitted co-working space, meeting rooms, event spaces, open pantry and coffee bar are available at The Gallery on the first floor, while wellness facilities include a ladies' salon, outdoor sauna and an indoor and outdoor gym.