Accor, a world-leading augmented hospitality group, is marking another milestone with the signing of a management agreement with Qetaifan Projects Company. Set to open in 2022, the Rixos Doha Qetaifan will be ready to welcome business, leisure and family guests into the luxurious property.
The group is partnering with Qetaifan Projects Company, a 100% owned subsidiary of Katara Hospitality to manage the new Rixos Doha Qetaifan on the Qetaifan Island North project, and island located off Lusail City, offering a luxury resort environment shaped by the historical, natural, and cultural influences of Qatar.
Since joining forces in 2017, it has been a priority for Accor and Rixos to work together to take on new opportunities to strengthen the brand's footprint across Middle East and wider region.
"This project represents a thrilling new way of life, as well as a symbol of vision, insight, and aspiration to develop into an internationally recognized landmark destination of choice, said H.E Sheikh Nasser bin Abdul Rahman-Al-Thani, Managing Director of Oetaifan Projects. We believe that our partnership with the Accor group will greatly benefit the development of tourism in the country, especially on this mega project designed to be Qatar's future iconic destination."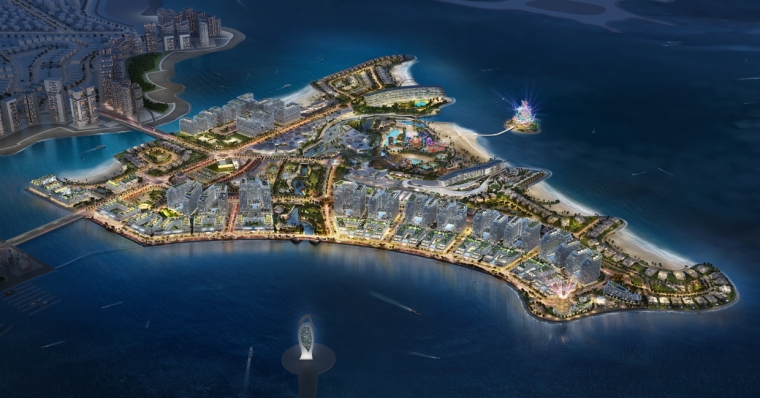 Rixos Doha Qetaifan will feature a 345-key hotel including a Souq of 11,000 sqm of leasing space, a Beach Club, a Theme Park and a Waterpark, where visitors can enjoy panoramic views of the Arabian Gulf.
"This development is an excellent opportunity for us to expand our footprint in the region. This will be the first Rixos in Qatar and with the world cup taking place in 2022, we expect it to become a landmark for hospitality and leisure hotel in Doha", said Mark Willis, CEO of Accor Turkey, India, Middle East & Africa.
Located in the North Island of Lusail City, the hotel will be approximately 27km from Doha International airport (DOH) and can be easily reached by car. Guests will be able to access Lusail mainland through the two iconic hanging bridges.
Among other exciting attractions, guests will experience an adrenaline rush in The Icon Tower, the world's highest tower of its kind with a height of 82 meter.
Rixos will open right before the world cup and will be a very important platform to showcase Qatar as a tourist destination due to its proximity to the stadiums and thanks to its unique leisure offering.
Accor currently operates six properties (1,378 keys) in Qatar across five brands including Movenpick, Mondrian and MGallery, with nine additional hotels (2,920 keys) in the pipeline. Rixos Doha Qetaifan will grow the Rixos portfolio to seventeen Rixos properties in the Middle East and Africa.