Auberge Resorts Collection has named Vivianne Garcia-Tunon as the company's new global vice president of wellbeing, affirming its commitment to offering impactful wellness experiences to guests and building the world's most innovative spas and wellbeing destinations.
Ms Garcia-Tunon brings to Auberge a career characterised by more than 25 years of experience creating forward-thinking, holistic health solutions in the hospitality industry. As global vice president of wellbeing, she will develop and deepen the experience across Auberge Resorts Collection's portfolio, keeping sacred the properties' individual personalities and distinctive approaches to wellness while connecting the brand's overall philosophy to offer opportunities to decompress, reflect and reconnect to health. With 20 spas currently in the brand's portfolio and nine in the pipeline, Garcia-Tunon arrives at a key moment to lead the developments and oversee all pre-opening elements including conception, design and operations.
"We have been lucky to collaborate with Vivianne on some of our most groundbreaking and successful spa openings and wellness initiatives at several of our properties around the world. She is a wellness visionary who practices and champions wellbeing in every facet of her life, and we are thrilled to officially welcome her to the Auberge family," said Craig Reid, president and CEO of Auberge Resorts Collection. "We know that wellbeing means something different for everyone, and with Vivianne on board, we aim to deepen our commitment to ensuring each guest finds unique ways to optimise their health and wellness while staying with us."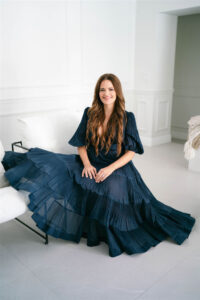 Over the last decade, Ms Garcia-Tunon has led operations and development as senior vice president at THE WELL and brought many other projects to life through her independent consultancy business. At THE WELL, Ms Garcia-Tunon oversaw the strategic direction, expansion and operations of the first membership-based wellness club of its kind. As a leading wellness & spa consultant, she has carved a niche in spa design, holistic therapies, and wellness startups.
Ms Garcia-Tunon has worked with luxury hospitality brands, such as The Peninsula, One&Only, Four Seasons and GHM in addition to Auberge Resorts Collection, to design, develop and manage world-class spa and wellness facilities and programs. In partnership with Auberge, she has helped conceptualise many of the brand's new spas and their own distinctive personalities and wellness offerings. These launches include Hacienda AltaGracia, Auberge Resorts Collection (Costa Rica), Mayflower Inn & Spa, Auberge Resorts Collection (Connecticut), Chileno Bay Resort & Residences, Auberge Resorts Collection (Los Cabos), Etéreo, Auberge Resorts Collection (Riviera Maya), Stanly Ranch, Auberge Resorts Collection (Napa), Wildflower Farms, Auberge Resorts Collection (Hudson Valley), and most recently Susurros del Corazón, Auberge Resorts Collection (Punta de Mita), which will open in November.
Ms Garcia-Tunon got her start in the industry when she moved to Miami to open The Spa at Mandarin Oriental, Miami, a landmark achievement that marked the beginning of her wellness influence and a five-year tenure with Mandarin Oriental. Throughout her time as the group's spa director, she opened several of their new luxury spas in the Americas, Europe and Asia. As her trajectory evolved, she landed with ESPA International as senior vice president, a role in which she was responsible for operational oversight, spa pre-openings and account management.
Now as Auberge Resorts Collection's global vice president of wellbeing, Ms Garcia-Tunon will redefine guests' ideas of what it means to feel well, as wellness is integral to the travel experience. Her leadership in overseeing 46 spa openings worldwide to date will be of significance as she commands the development, design and operations of the world's newest destinations for wellness. She will evolve Auberge Resorts Collection's already award-winning spa, wellness and retail programs to become even more cutting-edge by bringing in new immersive experiences, advanced bodywork and niche treatments, partnering with some of the industry's most sought-after experts and brands for retreats and workshops. Whether guests are looking to simply unwind or overhaul their routine, Auberge Resorts Collection properties inspire optimal wellness through thoughtfully curated programs that promote joy, exploration, enrichment and creativity.
Ms Garcia-Tunon's love for spas and wellness started early as part of her Latina culture and upbringing. She holds multiple credentials and degrees in the fields of hospitality, hotel management, nutrition, body work, aesthetics and healing.
With a mission to empower people to achieve optimal health and happiness, Ms Garcia-Tunon is also a guest professor for the University of Miami's School of Architecture for Wellness Design in Hospitality, a guest lecturer for Florida International University School of Medicine for Nutrition and Holistic Therapies, and is part of the board of Directors for Miami-Dade's Hospitality Sustainability Council.