Located in close proximity to Malé, guests can be escorted directly to Ithaafushi – The Private Island via a 40-minute ride on the resort's Princess yachts or via a 15-minute seaplane flight. Its name, is translated to mean 'Pearl Island' in Dhivehi and will represent a new level of luxury for Maldivian hospitality.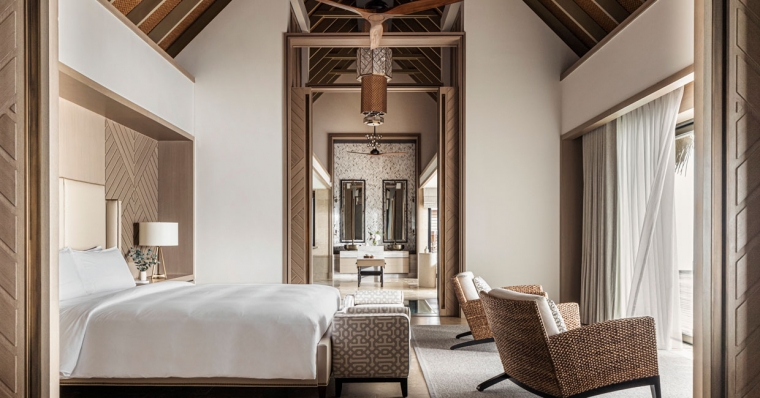 The sprawling estate accommodates 24 guests across two, three and four bedroomed residences, placed across the island's private beach and overwater. The two-bedroom overwater villa promises a unique ocean experience with two spacious master bedrooms complete with double dressing rooms, indoor and outdoor rain showers, a shared living room, infinity pool and jacuzzi. The separate three-bedroom beach villa, is set within the islands lush gardens and coconut canopies, with its own beach access and two swimming pools. Those staying in the four-bedroom residence will enjoy two king bedrooms, two queen bedrooms and an expansive common living area, all with direct access to the beach.
The private island comes with its own dedicated culinary team which promises to take guests on a diverse culinary journey, offering bespoke menus to be enjoyed in an array of extraordinary settings across the island. Guests can also take the short boat trip to the main hub to indulge in one of the ten dining venues the property offers, including the famed restaurant, The Ledge by Dave Pynt, the culinary mastermind behind Singapore's Michelin-starred Burnt Ends. The Ledge features an elevated Australian barbecue experience with the only private hand-crafted bamboo dining pods in the Maldives located on the main island's highest point for a unique gastronomic escapade.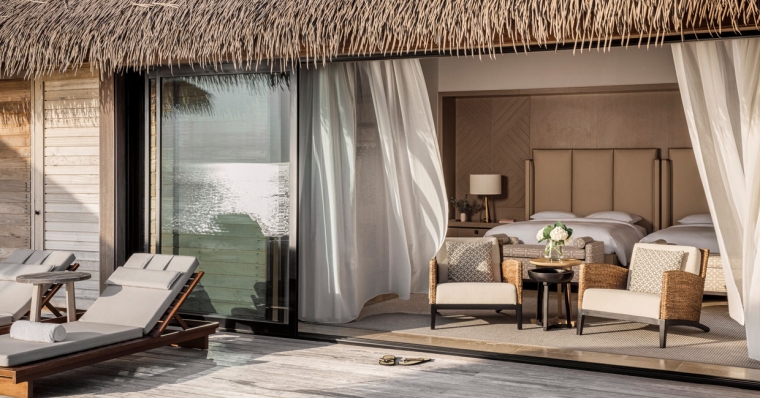 An abundance of options to soothe the body and mind also await guests at Ithaafushi. A dedicated Wellness Concierge is on hand to provide customised therapies and the island boasts it own private meditation and yoga pavilion along with fully equipped gym, all with magnificent ocean views and personal training or group classes available upon request.
A myriad of entertainment choices are on offer in Haali, ensuring guests of every generation will be entertained. The remarkable space features panoramic ocean views and extends across expansive indoor and outdoor areas, all set within a botanical sanctuary. Guests can watch a movie on the cinematic LED screen or bask in the 35-meter infinity pool. Young visitors will be in a paradise of their own with a dedicated children's pool and gaming area, or they can enjoy the Young Discovery Park at the main resort.