Virserius Studio is repurposing and repositioning the historic Biltmore Waldorf Astoria in Scottsdale, Arizona, which opened in 1929 and quickly became the embodiment of prestige and old Hollywood glamour. This is a major scale, $100 million project over two years, comprising work on the adult pool, event lawn, Wright bar and cottages. Completion is scheduled for Spring 2021.
Considered an architectural masterpiece, the Biltmore Waldorf Astoria showcases the groundbreaking influence of architect Frank Lloyd Wright, who consulted on the hotel with his protégé, Albert Chase McArthur, whose own important influences are woven throughout the original design.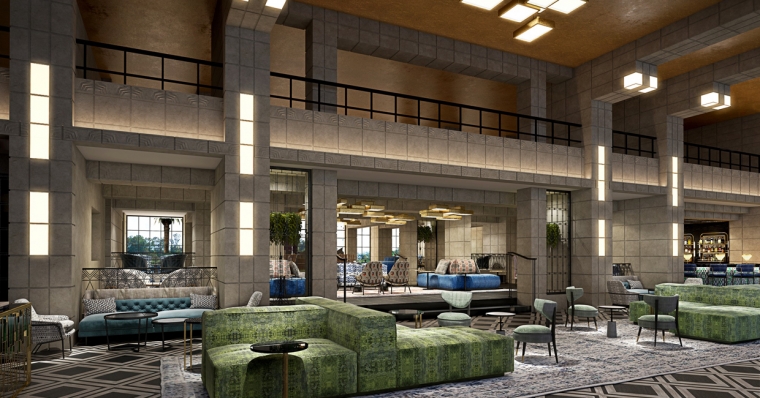 When Blackstone approached Virserius Studio about the project, they emphasised the historic importance of the project. Recognising the magnitude of retaining and continuing its illustrious history, identity and panache, the firm has been working to return it to its glory.
Virserius Studio began with a deep-dive into the hotel's history, reviewing old photography and stories. Frank Lloyd Wright's prairie architecture is mostly retained throughout the hotel. There are also American art-deco elements evident throughout the space, particularly in the Wright Bar and the adult pool. Albert Chase McArthur was a student of Frank Lloyd Wright, who served as consulting architect and whose family served as developers on the hotel. Wright worked with McArthur to create the signature "Biltmore Block" which are abstracted leaves inspired by the trunk of palm trees. Virserius Studio is working with a company to recreate and cast the blocks on-site, replacing those that have endured wear and tear through the years. They are also extending that geometric influence by incorporating it throughout, particularly around the adult pool, cabanas and event lawn.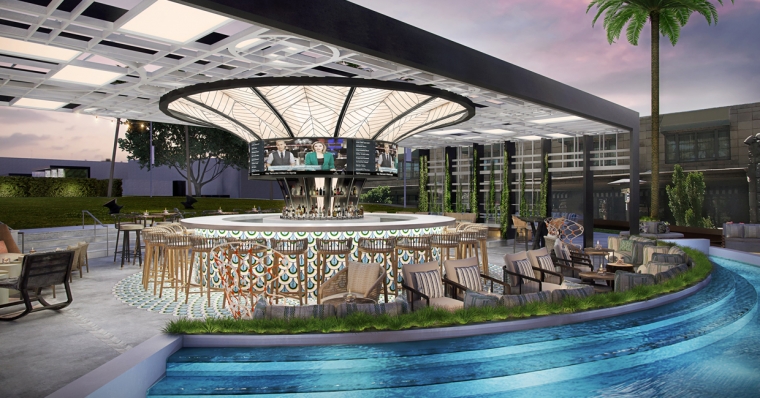 Wright was also known for his ornate stained-glass and mosaics, so the firm is incorporating its own signature and bespoke mosaics. The large mosaic stones and those in the pool are by Italian manufacturer Bisazza. Virserius Studio created and curated all pieces in this project in an assortment of bright colors that pay homage to the expansive Southwestern sky, land and vibrant art, combining for what is sure to be an eclectic and colourful surprise.