Inspired by the outdoor lifestyle people have led for centuries in Bodrum, Bodrum Loft, launching May 2021 has been designed as the perfect setting for modern village life, with a focus on design and sustainability. 
With a sun-kissed Aegean village feel that balances simplicity and luxury, the resort features 36 fully furnished and beautifully designed villas that feel like your home away from home.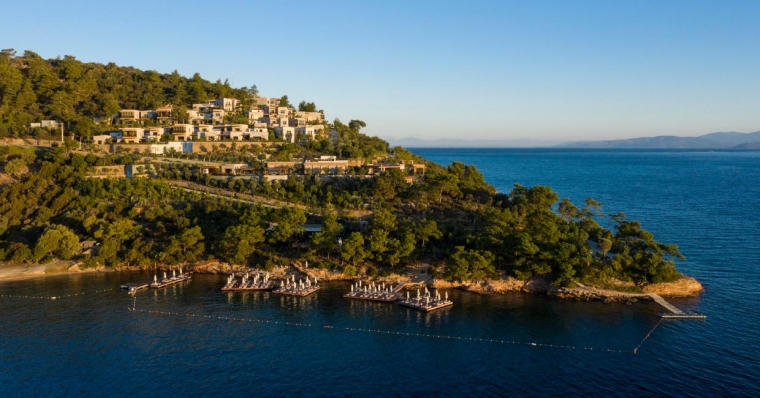 Bodrum Loft is an award-wining project and the first of its kind in the Mediterranean. It offers high-end villas ranging in size from two-to-four-bedroom with a unique style, available to rent as part of a hotel programme or to lease long term. The fully furnished villas offer amenities and services one would expect from a five-star hotel to include; landscaped swimming pool and gardens, fine-dining restaurants with world-renowned chef, private in-villa catering, bar, fitness center, spa, private beach, housekeeping, room service and more. 
Nature is of utmost importance at Bodrum Loft, with just under a third of the 57,000 sq.mtr. land being constructed on, the rest has been left for nature, which ensures the sustainability of the area. Sandalwood, olive, laurel, mastic, cranberry and citrus trees along with the evergreen shrubs, endemic to the Mediterranean, have been preserved throughout. 
Istanbul-based Tabanlioglu Architects, who develop innovative properties and transform projects focusing on the uniqueness of a place, have been at the helm of this project. With the aim of creating progressive and adaptable spaces, living life around a courtyard and bringing the outdoors inside, in keeping with nature and the surrounding topography. Patios link all villas and they are embedded in the terrain, which allows for every unit to have stunning views of the bay. Each unit has a unique floor plan that features rustic, wooden details and local, hand painted mosaics that give character and life to the space.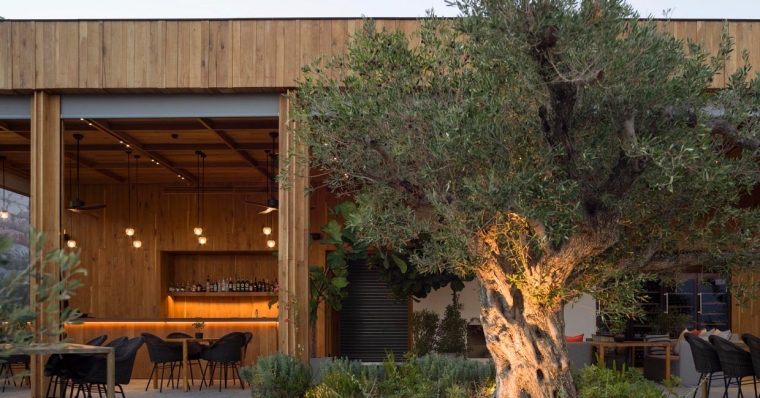 The villas blend further into the landscape, both with their positioning and the natural rocks used in construction. The coating on the rocks was prepared using an ancient Aegean recipe of hay and olive oil, applied with traditional methods. Green roofs have also been used to collect rainwater that is then recycled through a water filtration system and used in irrigation. 
Within the resort, guests can enjoy several dining experiences; under the shade of olive trees at Loft Elia, a space open for breakfast, lunch and dinner serving a Aegean menu created by Chef Yilmaz Ozturk. Two speciality restaurants will open in the season; serving Italian and Japanese cuisines. The Italian Restaurant will be located by the beach, which will serve authentic Italian dishes and the Sushi Restaurant will serve a varied sushi menu as well as traditional Japanese delicacies. In addition to these offerings, authentic Turkish snacks will be available daily at the beach area. 
Activities on offer for guests staying include; a spa with indoor and open-air massage rooms, private beach deck for adults and families, private boat chartering and private boat transfers, babysitter service, hair salon and fitness centre offering private personal training sessions, yoga and pilates. The resort's private concierge is also on hand to help guests discover the island's hidden gems, including local eateries, exclusive boutiques and historical sites. They will also arrange trips to some of the island's other beaches and exclusive beach clubs, either on the private boat shuttle or through a private yacht charter.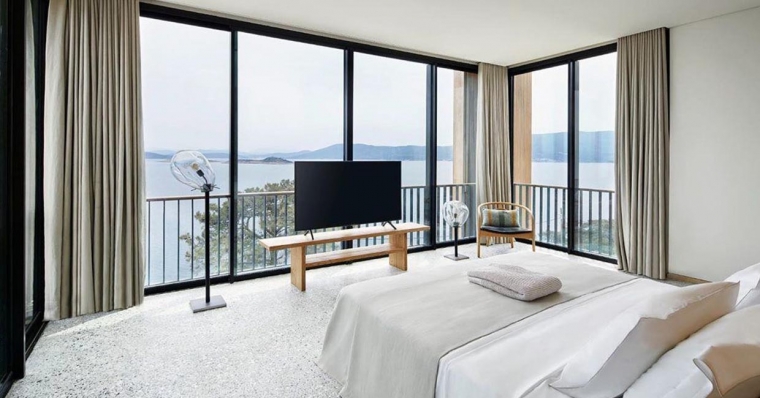 Bodrum Loft is the last asset of Akfen Holding, which celebrates its 45th anniversary in 2021. Akfen develops modern projects within the real estate market, as well as projects in different sectors around the world. Akfen promises luxury village resort holiday at Bodrum where stands out Turkey's world luxury holiday destination. Bodrum Loft is also a member of Leading Hotels of the World, given its unique offering within the region.
"We are delighted to be opening Bodrum Loft as what we offer is truly unique to both Bodrum and the Mediterranean. It is a project that constantly renews itself and creates an instant solution to the needs and requirements of its guests, which is why we chose to soft launch Summer 2020 for friends and family.  At a time where travellers are seeking safety, home-style offerings and a place they could spend extended periods of time with their loved ones, we are offering all of these things, in a beautiful setting. Bodrum Loft has been a project myself and the family have been working on for many years, ensuring nature is at the forefront, which is something we strongly believe in. We look forward to welcoming guests as soon as we're open in May 2021." Mrs. Pelin Ak?n Özalp, Board of Directors Member at Akfen Holding