Imagery © 2022 Hilton
Hilton has announced the opening of the highly-anticipated oceanfront Conrad Tulum Riviera Maya, marking the brand's debut in the Mexican Caribbean. 
Located eight miles north of Tulum, in a secluded bay surrounded by a tropical forest and pristine Caribbean waters, the 349-room resort offers a retreat for guests seeking a transformative getaway, with curated signature restaurants, destination spa, oceanfront pools and access to Tulum's celebrated sights and attractions.
"We are thrilled to make Hilton's debut in Tulum – one of Mexico's premier destinations – with this fabulous luxury hotel," comments Danny Hughes, executive vice president and president, Americas, Hilton. "The Caribbean and Latin America has long been a priority market for Hilton with Mexico leading the way – it's our 5th largest presence globally by number of hotels with Tulum as a central part of our growth strategy."
Conrad Tulum Riviera Maya is designed to give guests a deep connection with Tulum's distinctive landscape. Upon entering the lobby, guests pass through ornate wooden doors, engraved by local artisans, and are immediately greeted by sweeping ocean views and an immersive art installation, a nod to ancient Mayan architecture and Tulum's surroundings. 
The nature-inspired theme continues throughout the hotel's thoughtfully designed guest rooms, incorporating organic elements such as stone, wood and metal. Boasting floor-to-ceiling windows with panoramic ocean views, guest rooms are designed with calming tones and elegant furnishings, each with their own private balcony and relaxation tub or plunge pools on the ground floor rooms.
Guests seeking additional space can enjoy a suite complete with a spacious living room and adjacent dining area for up to eight people, as well as a spa-inspired master bathroom complete with a soaking tub and rainfall shower.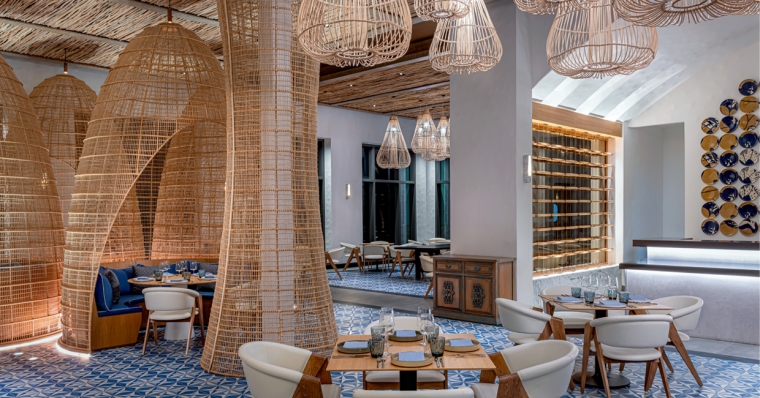 F&B
Conrad Tulum Riviera Maya's diverse dining options include five restaurants, as well as six bars and lounges featuring globally inspired cuisine, casual poolside fare and world-class catering for meetings and events. 
The resort's most sophisticated dining experience, Autor, is an ode to its chef or 'author' where guests experience a personalised culinary journey curated by Chef Jersaí Miranda. Maratea features distinct cuisine inspired by the Mediterranean Basin from southern Spain to North Africa, Greece and Turkey.
Ukai is a sushi bar dedicated to the traditional Japanese fishing method, brought to life as a contemporary sushi counter committed to sustainable fishing, while Kengai is a Teppanyaki restaurant that merges classic Japanese and Southeast Asian techniques with local ingredients and styles.
Chaak Bar is named for the Mayan rain god, and offers guests a place to seek shelter and recharge, while Cafetal provides a gathering place for locally sourced coffee, snacks and all-day essentials.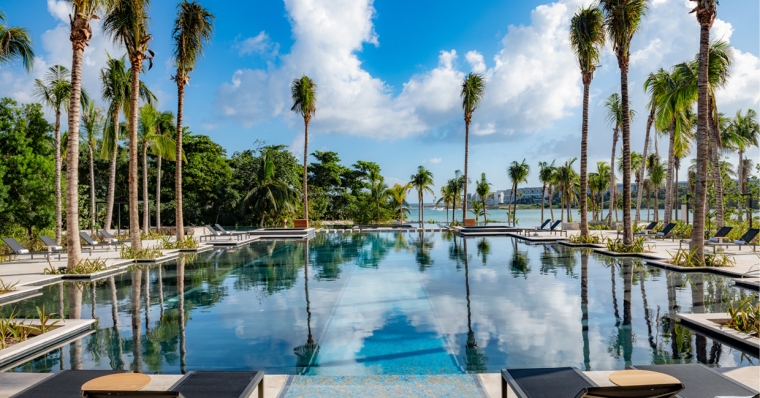 Spa
Nestled within lush mangroves, Conrad Spa Tulum is a destination purposefully designed as a wellness refuge. Guests enjoy a wide range of services inspired by the legends of the Mayan gods and traditional Mexican herbalism in individual treatment rooms or "casitas."
For guests looking for an enlightened sense of well-being and tranquility, the property has an in-house Shaman to perform ancient rituals like the purifying gratitude and sacred cenote ceremonies.