The Set Hotels has been capturing the hearts and minds of guests since the Conservatorium in Amsterdam first opened its doors in 2011. By 2018, it had grown to three iconic European hotels with the addition of Café Royal in London and the Lutetia in Paris. The group is delighted to announce the next stage in its exciting development: the soft rebrand and launch of 'The Set Collection'.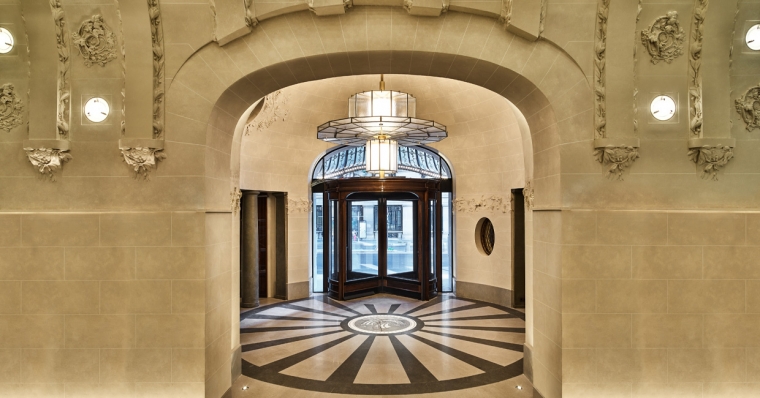 The Set Collection is a new luxury brand representation company of like-minded independent hotels, run by hoteliers for hoteliers. It has been designed for owners, investors and management teams seeking an alternative to the traditional representation and distribution service. With an agile and flexible business model, The Set Collection provides a tailored solution to supply only the services that hoteliers need, designed to adapt quickly to continually evolving markets conditions and business needs of our member hotels whilst providing a competitive fee structure. Under The Set Collection, owners and management teams retain their hotel brand and identity alongside the day-to-day running of their property, whilst taking advantage of tailored services to support their operation and existing teams. 
The first member hotels to be added to the collection will be Hotel Cafe Royal in London, Conservatorium in Amsterdam, Lutetia in Paris and Mamilla hotel in Jerusalem. Discussions are underway with a number of interested parties about joining the collection, with more announcements expected to follow.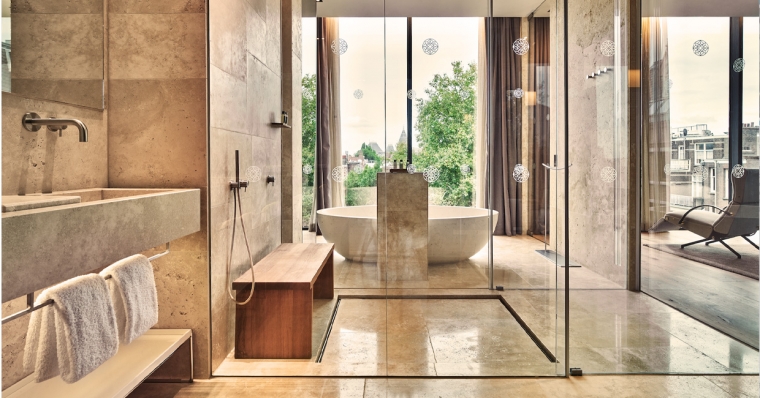 A refreshing alternative to the 'one size fits all' approach of traditional representation companies, The Set Collection will focus on building a portfolio of non-competing hotels whilst providing a platform that will encourage them to work together to achieve their business objectives. "Given the challenges that the travel industry has faced over the past 12 months, we feel that hoteliers are looking for something new that aligns better with their business needs. For example, access to essential distribution channels, does not have to go hand in hand with full sales support if a hotel does not need it. In addition, if required, we will offer services that traditional representation companies do not, such as digital marketing services." Brian Gore, VP Marketing, Brand & Digital.
The Set Collection has partnered with Sabre to provide member hotels with market-leading distribution and booking engine capabilities. Member hotels benefit from GDS representation through the 'TS' chain code, exclusive for hotels of The Set Collection. A highly personalised 24/7 voice reservations service with cutting edge technology and central RFP management system is also provided, plus a wide range of optional "add-on" technology and services to suit member hotels' individual needs and requirements. In addition, member hotels can benefit from global sales & marketing support as much or as little as they need via The Set Collection's extensive commercial team structure as well as a strong recognition and loyalty eco-system. 
An additional service that member hotels can look forward to is regular revenue and distribution health checks. As explained by Robin Stangroom, VP Revenue, Reservations & Distribution, "We don't want to be seen simply as a machine which member hotels plug into for their distribution and marketing needs. When you become a hotel of The Set, you are benefitting from our expertise as much as our infrastructure. For example, some independent hotels don't have the resource of their own dedicated and skilled revenue teams or digital marketing managers, so they will benefit from our collaborative approach where we work with our hotels to tangibly improve efficiency and results, which is mutually beneficial for both parties considering our performance-related fee model".
Headquartered in London, a core team of experienced hospitality professionals with decades of experience across the luxury hospitality sector will lead this exciting new venture. The leadership team consists of Brian Gore – VP Marketing, Brand & Digital; Robin Stangroom – VP Revenue, Reservations & Distribution and Ruurd Hooijer – Senior Director of Sales & Marketing.