To ease the concerns for their guests and more than 8,000 employees, Langham Hospitality Group has implemented rigorous measures against the spread of the coronavirus at The Langham and Cordis hotels around the world.
These protocols were adopted from the company's 11 hotels in Mainland China which have been vigilant in their focus on containing the spread of the virus in their communities. This region was the first to be hit by the pandemic and has since successfully "flattened the curve" – drastically reduced the number of new cases of COVID-19 – in those locations.
"Recent events have proven that the profoundly disruptive effects of this virus outbreak are drastic for our industry," said Stefan Leser, chief executive officer of Langham Hospitality Group. "But we are now starting to see a glimmer of relief in the form of a decreasing number of cases of confirmed infections in Mainland China, and our hotels in that region are now working towards a recovery plan for the rest of the year. As an industry, we are under tremendous pressure, but it is heartening to observe that domestic travel in Mainland China is beginning to rise and that calls have started coming in for hotel stays."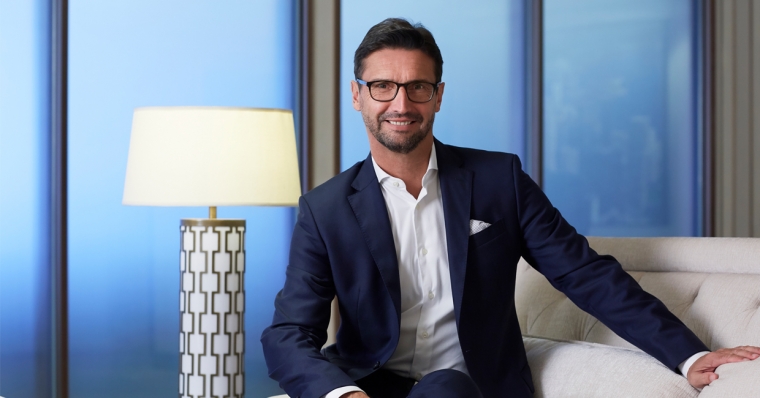 Langham Hospitality Group remains committed to doing its part to stave off the growth of COVID-19 cases in the cities in which they operate hotels. In addition, to alleviate any stress on travellers who are currently grounded or are hesitant to travel over the next few months, Langham Hospitality Group is prepared to provide a full refund and waive all related fees on cancellations or changes made on direct individual bookings for stays through 31 May 2020 at any of The Langham and Cordis hotels in its portfolio. (Bookings made by a travel agent or an online travel agency can be cancelled or changed through the platform on which the booking was originally made.)
"Our hearts are with the millions of people who have been affected by this unprecedented crisis," said Leser. "At all of our 22 hotels around the world, we want to ease the minds of guests who wish to cancel or change their reservations with us that we will make that process as easy as possible. And for those who are currently our guests, I want them to know that we remain vigilant and steadfast in our commitment to provide every individual at our hotels with the highest standard of safety and hygiene."
At each of the hotels in the Langham Hospitality Group portfolio, daily protective measures have been strengthened including but not limited to:
Frequent disinfection of all high-touch areas such as door handles, elevator buttons, handrails, telephones and remote controls
Sterilization of all chinaware, glassware and cutlery using high temperature washing equipment
Execution of additional cleaning protocols in all rooms and suites prior to and after each guest's stay
Automatic hand sanitizer dispensers placed in lift areas in the lobby and hand sanitizer bottles at host stations at the restaurants and bars, bell counter, reception and concierge.
Staff who are doing this extra stringent cleaning tasks are provided with gloves and masks, as are any other colleagues who need or request them.
In addition, in order to ensure that all guests and colleagues of The Langham and Cordis hotels remain safe, Langham Hospitality Group has created a declaration form for all guests to fill out regarding their recent travels and have implemented a process by which every guest, colleague, vendor and delivery persons will have their temperature checked before entering the hotel.
Langham Hospitality Group's colleagues, who are the most essential stakeholders in the company's efforts to combat the spread of the virus, have been given enhanced training sessions on personal hygiene, specifically those steps which can help to reduce possible transmission. On a daily basis, colleagues are reminded, through written and verbal instruction to take the following precautions:
Wash hands thoroughly and frequently with soap and water for at least twenty seconds at a time
Seek medical attention if they feel unwell or display flu symptoms.
Avoid close contact with anyone showing symptoms of respiratory illness, such as coughing or sneezing.
Stand at least six feet apart from other individuals whenever possible to assure "social distancing."
"Based on the expert advice of the World Health Organization, local governments, public health authorities and medical professionals, our hotel teams will continue to implement stringent measures against the spread of COVID-19″, Leser continued. "We are in this together, and we wish for everyone to stay safe and healthy. We're not going anywhere and when our guests are ready to return, we will be here to welcome them back."