In preparation for the highly anticipated debut of The Chancery Rosewood, slated to open in the prestigious neighbourhood of Mayfair in 2025, Michael Bonsor has been appointed to lead the launch and operations of the hotel as Managing Director.
Developed by renowned real estate developer Qatari Diar Europe LLP, the Grade II listed building is being reimagined by British architect Sir David Chipperfield of David Chipperfield Architects as a new retail destination and Rosewood Hotels & Resorts luxury hotel. With interior design led by Joseph Dirand, the hotel will offer 144 spacious guestrooms and suites alongside elegant dining venues, retail concepts, meeting and event spaces, and Rosewood's integrative wellbeing destination, Asaya.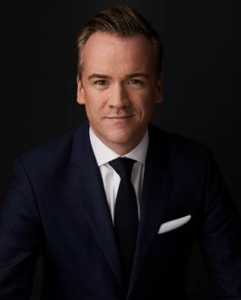 Abdullah bin Hamad Al-Attiyah, CEO of Qatari Diar, said: Through our vision at Qatari Diar, The Chancery Rosewood will deliver a significantly enhanced public realm and world class hotel destination in the Mayfair neighbourhood. We're looking forward to seeing its launch take shape under Michael's lead as Managing Director in the near future."
Recognised for delivering some of London's most celebrated landmark schemes, Qatari Diar's plan for The Chancery Rosewood will form part of a new-look Grosvenor Square. Once open, the hotel will add a new landmark to the Mayfair neighbourhood and emerge as a vibrant world-class hospitality and retail offering, with Michael Bonsor as Managing Director of the hotel. The Chancery Rosewood is the latest example of Qatari Diar's investment into the UK, and the developer's vision is to revitalise Grosvenor Square through the transformation of the iconic building, in turn inspiring the wider regeneration of central Mayfair.
Victor Clavell, Senior Vice President of Operations, EMEAC at Rosewood Hotels & Resorts, said: "Michael is an invaluable member of the Rosewood team. Since joining us in 2013, he has been instrumental in realising the vision and potential of the brand in London and Europe at large. We are thrilled to recognise Michael for his many achievements and name him Managing Director of The Chancery Rosewood, which is poised to provide a next-generation luxury lifestyle experience in the heart of the city."
A 10-year veteran of Rosewood Hotels & Resorts, Michael began his journey with the brand as Hotel Manager of Rosewood London. He was quickly promoted to Managing Director in 2017. Under his leadership, the High Holborn hotel has established itself as one of the finest properties in the city and shifted its centre of gravity, beckoning travellers to the once lesser-known neighbourhood for the ultimate luxury hospitality experience. Prior to joining Rosewood, Michael held multiple positions at another of London's most recognised destinations, Claridge's. He started his career at an early age working alongside his parents at their hotels in Scotland before venturing to the United States to work with Four Seasons Hotels & Resorts for 10 years across the cities of Boston, Toronto and New York. His Four Seasons tenure included a role as Director of Restaurants where he oversaw the launch of the Michelin-starred L'Atelier de Joel Robuchon in New York City.
An experienced hotelier with an established track record of commercial excellence and a firm understanding of today's luxury lifestyle landscape, Michael has made a name for himself as an industry leader. He is recognised as an expert on the London landscape, not only in regards to travel but also surrounding the topics of food and spirits concepting, retail, entertainment and more, and is often tapped for speaking opportunities with prestigious brands including Bentley, Jaguar, and British Airways.
As Managing Director of The Chancery Rosewood, Michael will channel his stellar leadership style and vast expertise of hospitality and luxury to solidify the highly anticipated hotel as a superlative destination in London's Mayfair.