On September 1 2020, Rosewood London will officially reopen the hotel, Holborn Dining Room and The Terrace, with reservations now being taken. Sense, A Rosewood Spa, will relaunch shortly after on September 16, 2020. To further celebrate the reopening, the hotel will launch a new terrace in the elegant courtyard partnering with the world-renowned English sparkling wine brand, Nyetimber.
As always, the health and safety of Rosewood London's guests and associates are of the utmost priority and the property has implemented enhanced protocols guided by the UK Government and Rosewood Hotel Group's global health and safety programme, 'Commitment to Care', designed to provide the safest and most comfortable experience for all.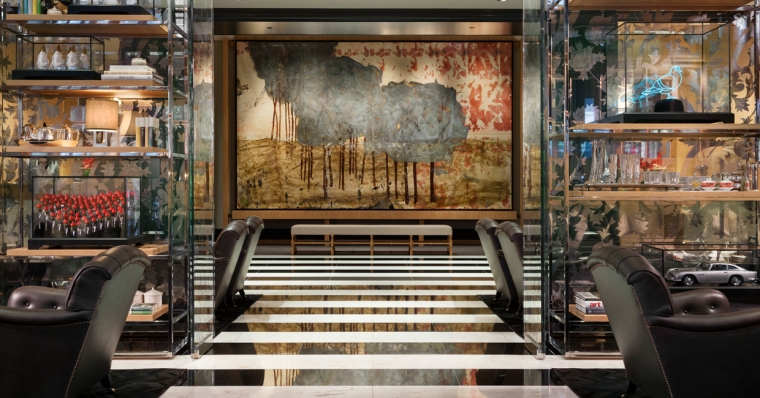 As reopening approaches, the launch of Rosewood London's new Commitment to Care programme will bring heightened standards of cleanliness and hygiene to the property. From electro-static cleaners and revised service standards to the use of fogging, Rosewood London is fully adapted for the 'new normal'. The hotel team will ensure guests are fully aware of what to expect on arrival, not only on property, but also in destination.
The guest journey has been carefully considered from pre-arrival to transportation, with details such as entering the hotel through a one-way system in and out of the lobby, front desk and concierge screens, associate mask wearing and necessary updates in housekeeping and room service. Certain luxury offerings that before were automatic, such as luggage assistance, will now be made optional for the guest to choose. Guests will further be provided with personalised PPE in their rooms.
Michael Bonsor, Managing Director at Rosewood London says, "Following an undeniably difficult time, we are delighted to be reopening the hotel to welcome guests back to Rosewood London. We are continuing to navigate the 'new normal', and now more than ever our team is embracing our guiding A Sense of Place® philosophy to provide guests with the continued opportunity for transformative travel that embraces our hotel's destination here in the capital. This period has also given us the opportunity to explore new offerings for guests within the property spaces. To celebrate the reopening, we are pleased to be launching a brand new terrace in our elegant courtyard in collaboration with the award-winning Nyetimber".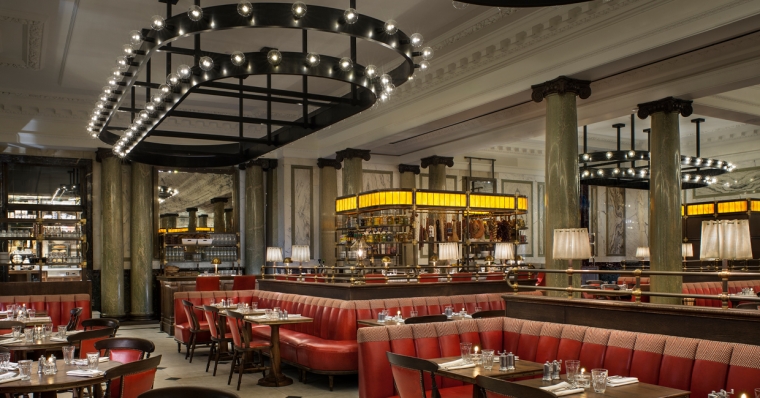 In terms of dining, the hotel is also announcing their Summer at Rosewood brand initiative, where guests can experience a private Gin Masterclass at London's largest gin bar, home to over 500 types of gin, and savour traditional British cuisine at Holborn Dining Room or cocktails in the award-winning Scarfes Bar.
Rosewood London remains one of London's most exciting places to drink and dine with an assortment of culinary experiences to suit everyone. The bustling brasserie Holborn Dining Room – serving classic British dishes with a twist throughout the day – is led by Executive Chef Calum Franklin who created The Pie Room at the restaurant in 2018. To further celebrate the hotel reopening, Calum is launching his debut cookbook on 24 September 2020, showcasing a treasure trove of recipes and the secrets to 80 delicious and achievable pies. The definitive 'pie bible' is available to pre-order online.
During lockdown, Rosewood Hotels & Resorts launched a global relief initiative entitled Rosewood Raise which has raised over £2.5million. As part of this, Rosewood London has been busy supporting the local community and NHS services including a partnership with luxury wedding company, Bridelux, HELLO! Magazine and leading wedding suppliers to offer a complimentary once-in-a-lifetime wedding for one deserving couple, working as key workers. This will take place later this year. Other initiatives include Holborn Dining Room teaming up with Drings Butchers in Greenwich to raise funds for the NHS staff at a local hospital and taking part in the Hospitality 4 Heroes crowdfund to raise money for the NHS key workers.
The award-winning Rosewood London looks forward to welcoming guests once more to its private oasis in the heart of Central London.