Global architectural practice Woods Bagot is named lead architect and interior designer for the first AMANO hotel in the UK, set in the heart of Covent Garden. Manex Properties – a joint venture between AMANO Group, the highly acclaimed German hotelier, and investment firm Excellion Capital – is developing a unique 141-bed boutique hotel located on Covent Garden's iconic Drury Lane.
In 2019, the Woods Bagot London Studio was appointed as lead architect and interior designer. The team is now on site, having kicked off an elaborate redevelopment program in the late summer of 2020. As part of a transformational re-development, Drury House is now being transformed from a 1980s office building into a unique boutique destination hotel.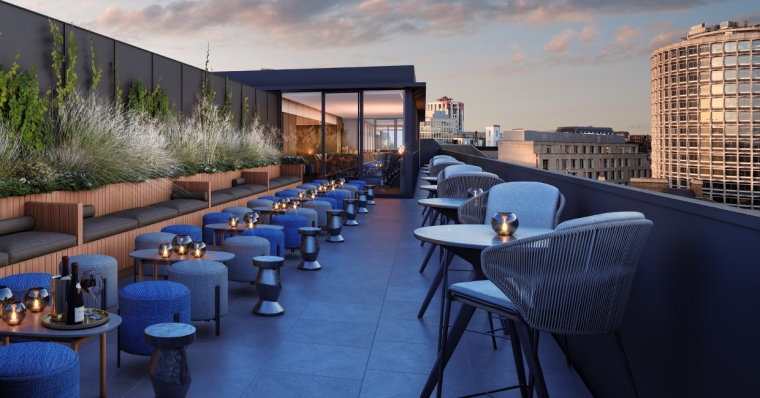 Once complete, the AMANO Covent Garden Hotel will comprise 141 guest bedrooms and a roof top bar, as well as a roof terrace offering panoramic views over Central London. At ground floor level, the food retail provision will be retained and a new lounge bar is being introduced in the lower ground floor.
Drury House is located within a stone's throw of Covent Garden's Piazza, directly opposite the Theatre Royal. In an area that welcomes more than 43 million visitors each year, the AMANO Covent Garden will serve tourists as well as business travellers. Careful consideration was given to respect the building's history and its iconic local context.
Julian Cross, Principal and Design Lead Europe at Woods Bagot, said: "We are delighted to work with Manex Properties and support the AMANO Group in establishing its presence in the UK hotel market. Drury House is a unique asset in an exceptional location in what is one of the most renowned parts of Central London.
"The building's outward appearance requires an overhaul, and our new design will breathe new life into the building, reconnecting this part of Drury Lane with the ongoing buzz of Covent Garden. We are very excited that our architectural teams, as well as our interior design teams, are contributing to the creation of this unique boutique hotel, bringing our full scope of expertise to the table to create a seamless inside-out design that meets our client's vision."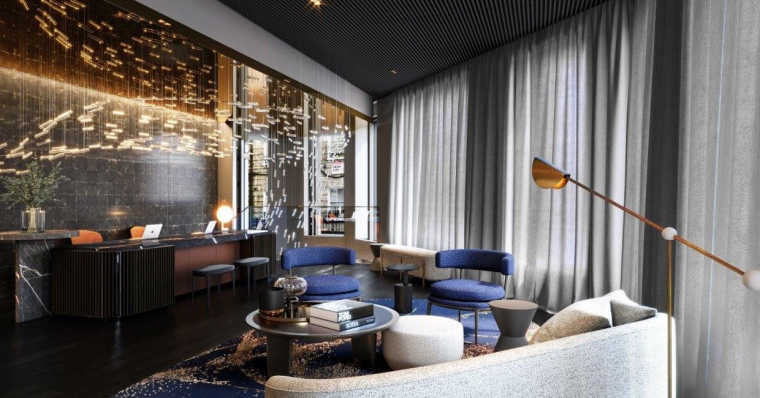 Ariel Schiff, CEO of AMANO Hotels, said: "AMANO Hotels are known to offer their customers a unique experience. AMANO hotels are stylish but affordable, and our ethos is to provide a first-class urban living experience at a very fair price. We are delighted to introduce the AMANO brand to the London market by creating the AMANO Covent Garden as our flagship hotel in the heart of Covent Garden. This is the first of multiple AMANO hotels we are planning here in London and we look forward to opening this unique hotel over the coming year – as the first of multiple London AMANO Hotels."
Robert Stafler, Director, Manex Properties, said: "Manex was created to repurpose unique properties in iconic location and add a new flavour to London's hotel landscape. The architecture and design teams of Woods Bagot are full of creative ideas and continue to deliver solid execution. With their support and strong professionals across many other disciplines, the Manex team has been able to progress the Drury House transformation at remarkable speed, in spite of the difficulties posed by the pandemic. Across German cities, AMANO Hotels and their bars and lounges offer a unique experience, and we look forward to introducing the AMANO vibe to London as well. I am particularly excited about our roof top bar in Covent Garden which will offer spectacular views of London's skyline to the south."
Design
The original building was developed as an office in the 1980s with a façade and frontage to match its time, with 5 floors of workspace, an accessible rooftop and a curved corner entrance. Woods Bagot's new proposal will see the workspace levels converted and 6 floors of high-end hotel rooms as well as a breakfast area, a new lounge bar in the basement and a roof extension with a bar and terrace offering panoramic views across Central London to the south.
Externally, significant enhancements are made to mansard, façade and windows to introduce better coherence with the neighbouring buildings while ensuring a contemporary appearance. Careful consideration was given to how the new hotel will interact with its vicinity while also protecting and enhancing local amenity. As part of a catalogue of measures taken to benefit local amenity, entrance and lobby are being repositioned further west along Russell Street.
The substantial re-development of Drury House includes renovating the original high-quality brick and stone whilst introducing high quality metal windows and Juliette balconies to create a contemporary yet timeless aesthetic, giving the building a new character to improve its relationship with the historic Covent Garden district.