At the very forefront of British garden furniture design, Moda Furnishings is an omnichannel retailer of premium modular furniture based in the North West of England with an international reach.
The quality and provenance of its products, its robustness in the face of a testing year and its unrivalled attention to client servicing are just some testaments to its success as a British business.
October 2021 saw the launch of Moda Commercial, an exclusive B2B arm of the business and a reaction in part to the increase of enquiries from commercial clients, but also to the suffering endured by many industries as they faced the threat of the pandemic.
Moda Furnishings' flagship Trafford showroom  
Moda Furnishings has exhibited a high level of flexibility to respond to new industry requirements, bringing innovative solutions to global challenges. It is listening closely to its clients' needs, integrating new approaches including investment in stock and its delivery fleet, new product development and client care strategies. Moda Commercial caters to the increasing demands of specialist market sectors including hotels, golf clubs, spa resorts, healthcare, luxury lodges and developers.
"At Moda, we have seen first hand that outdoor leisure has become a vital part of life," says Jonny Brierley, CEO. "In recognising this, we have committed to producing an ever-expanding range of high-quality furniture to complement not only your business' outside space but also your business model. We want to help provide our esteemed customers provide their patrons, members and clients with luxurious comfort outdoors to enhance their leisure time spent with you."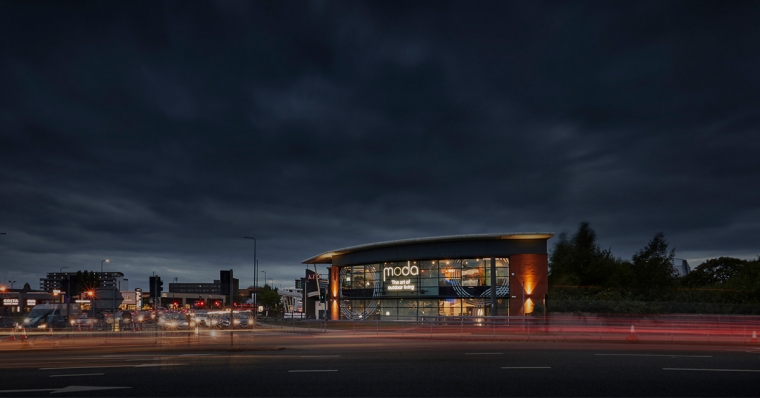 The B2B Proposition
Increased demand from commercial clients
Moda's original B2C model has been adaptive and flexible to meet a growing number of inward commercial sales since 2017. Amongst its compounding annual growth rate (CAGR) of 41 per cent between FY17 and FY21, Moda has worked with American Golf, David Lloyd, Ascot and The Stock Exchange Hotel to deliver outdoor furniture to the exacting standards of B2B within a B2C model. This ultimately led to the decision to proactively open up to the commercial market with Moda Commercial.
A tailored approach
With a dedicated Moda Commercial team, clients can choose from a vast collection of furniture sets to meet all business requirements. Expert account managers are on hand to help quickly and effectively, offering a tailored approach to client relations, and a team of experts is on hand to manage site visits and sampling to guide clients through the process of their purchase.
With Moda's market-leading 3d rendering service, designs can be modelled into businesses' properties and spaces, providing visual impressions and assisting with further planning and decision-making.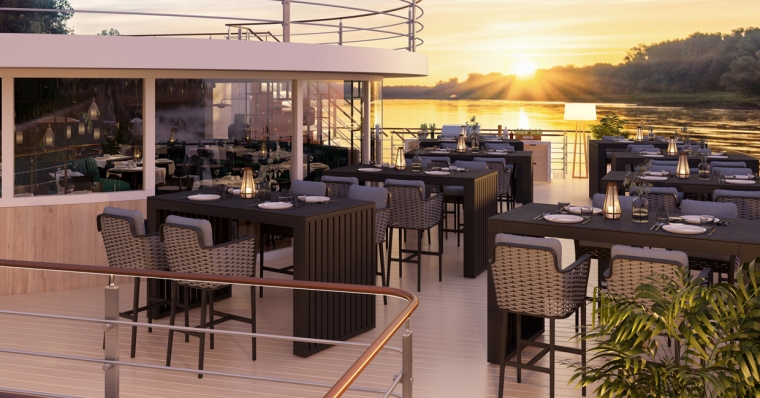 Expert delivery and installation
The delivery of commercial outdoor furniture projects has never been more seamless. Moda Furnishings has made a multi-million-pound stock investment to ensure the business is well placed to meet the demands of the commercial markets. Its stock is available for timely delivery with a large fleet of in-house, Moda Commercial delivery vehicles to allow it to meet high customer expectations including fast delivery, installation and aftercare. Its 150 fully-trained installation engineers are available to commercial clients at no extra cost, covering unpacking, furniture placement, and the removal of all packaging for recycling.
Market-leading guarantee – three years/Aftercare
Moda Furnishings' 3-year commercial guarantee offers commercial clients peace of mind, and its aftercare policy and maintenance packages reinforce its commitment to client satisfaction. Its comprehensive range of components is readily available to ensure any issues are rectified efficiently.