A global industry leader in luxury custom-made carpets and rugs, TSAR Carpets is pleased to introduce the new Sierra Collection, a series of five broadloom wool-rich Axminster carpet designs inspired by mountainous terrains and desert landscapes. The collection transforms the company's vision for the future of hospitality, commercial and residential projects into paired-back contemporary statements teeming with topographical dimension.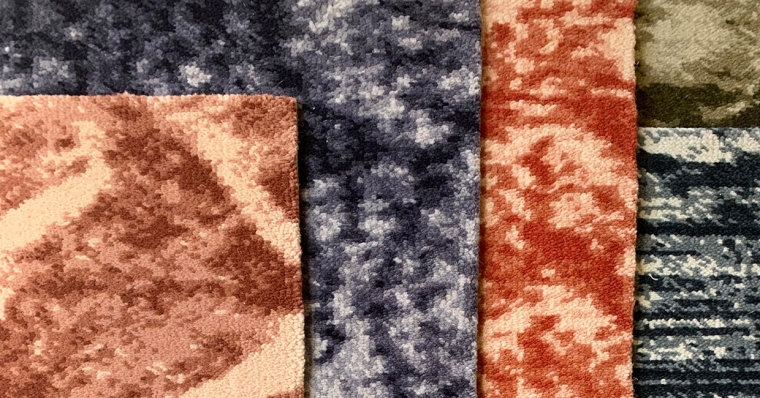 "The Sierra Collection was first and foremost inspired by Iceland's historic and impressive female-led weaving industry and the natural beauty of the country's stark and craggy landscape. That investigation further spurred interest in bringing to life additional rugged and arid landscapes worldwide – from California's Coachella Valley to the rugged cliffs of the Shire at Mornington Peninsula in Melbourne," says Charlotte McGeehan, a trained weaver and TSAR's in-house designer. "The ultimate goal of the collection is to ground the end user, while providing a high-performing and luxuriously comfortable experience underfoot."
The collection's textures were derived from an array of McGeehan's experimental and labor-intensive hand, seersucker and jacquard weaving techniques, which were then digitally translated into broadloom Axminster carpet designs. Incorporating 80% New Zealand wool – a durable material thanks to the fiber's unparalleled diameter and strength – the collection is suitable for a wide variety of highly-trafficked public spaces as well as residential environments. Specification, colours, and scale can also be fully customised to suit any project.