As Wimberly Interiors reaches its landmark tenth anniversary, members of its award-winning team share their reflections and hopes for the future. 
Margaret McMahon – Senior VP and global MD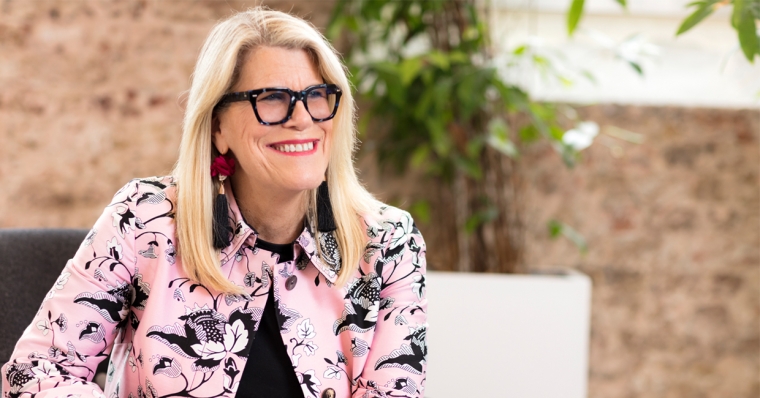 When we launched Wimberly Interiors 10 years ago, we intentionally differentiated the studio to underscore the fresh perspective of our interior designers in developing immersive and aspirational experiences, while celebrating the legacy of hospitality design synonymous with WATG. My ambition for the practice has always been to do great work, and to take care of our people. 
I was admittedly nervous about building a new team and a new portfolio, but it was also invigorating to embark on this exciting new journey. I was fortunate to surround myself with insanely talented individuals who not only inspired me, but challenged me as well.
In my mind, there were two projects that deserve mention as inflection points in the evolution of the practice. The first is the award-winning Bentley Suite at The St Regis New York, which revealed our approach to develop a strong narrative, and translating a heritage brand into the built environment. The second was our debut in China, with the Bellagio in Shanghai in collaboration with WATG's architectural team. 
The tapestry of lessons from the past 10 years is woven by the individual contributions of everyone on our team around the world. While we share a common DNA, our approach is bespoke to each project and the respective aspirations of our clients. And now in 2021, we've seen 12 new projects open, ranging from restaurants to residences to resorts in a wide variety of settings from California to Cairo.
Our 10th anniversary has allowed me to reflect on the influences that have shaped my approach to leadership, from the sense of humility instilled by my mother, to respecting my team with compassion and honesty as my mentor and dear friend, Trisha Wilson, insisted. 
Today we are facing challenges like never before in our lifetimes. One of our greatest assets has been the strength of our relationships with each other, including colleagues, clients and manufacturers. We are absolutely stronger together, and I look forward to our next 10 years.
Rachel Johnson – Senior VP and studio director, London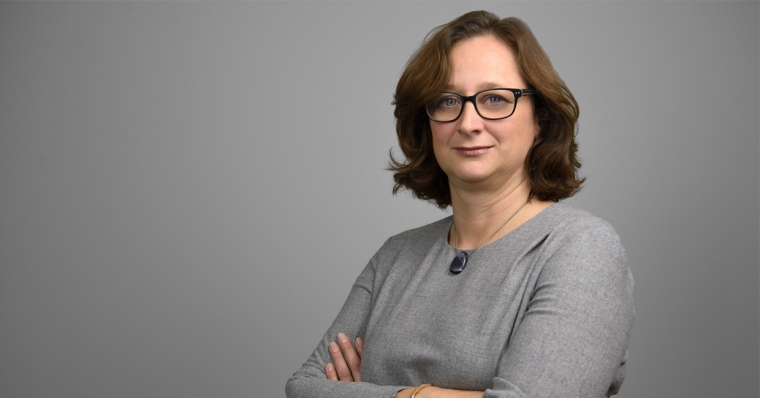 As studio director, it's fulfilling to witness and support the growth of our collective knowledge and ability, and watch projects develop from the initial design thoughts to the fruition of the design.
I have a great sense of respect for the role that we play – the privileged position we are in to make an impact. It's a responsibility I don't take lightly. It drives me to do the best that I can in guiding and supporting the team, enabling them to design to the highest standard and meet our clients' objectives.
We are all bound together by our shared sense of joy in designing beautiful interiors for guests to enjoy – the sense of achievement, and satisfaction we feel as we develop new ideas and inspirations that ultimately turn into thoughtful, timeless design solutions. 
We are very fortunate to work on incredible projects all over the world, and to draw the narrative for each project as we dive into the local culture and design inspirations. Every project is an opportunity to learn and grow. Much of what we do is about attention to detail at every stage of a project, and understanding what the end-user will touch and feel within each space. It's also about understanding that it takes many people to create the projects we work on – everyone from the master planner and the landscape architect to the joiner and tiler. 
Recognising this has had a major influence on my career. It has shaped my appreciation of the fact that everyone on the team has a part to play and brings something so unique and interesting to the project. I'm fortunate to be able to see all stages come together, and to see that everyone is passionate about what they do and what we can do together.
Deepu Mahboobani – VP and studio director, Singapore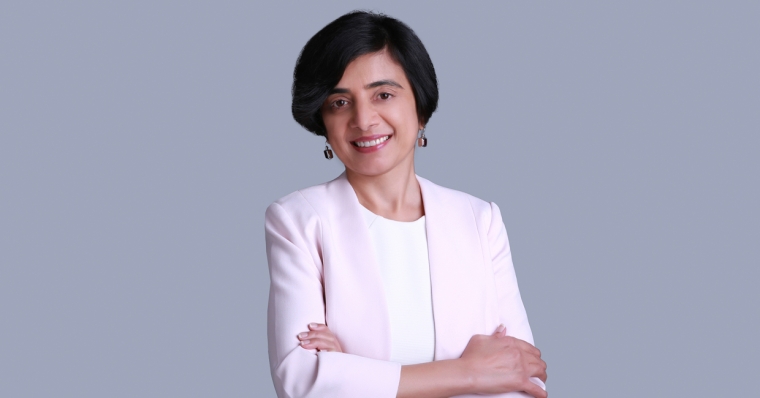 When I joined Wimberly Interiors, I was excited to work with Margaret again – having worked together years prior – and to help grow the Singapore studio. Yet what I quickly realised is how much the studio helps me grow too.
Our team is multidisciplinary, with talented designers who bring diverse perspectives and experiences from all around the globe. The exchange of ideas between us is incredibly enriching – both personally and professionally – and the out-of-the-box thinking and passionate drive to get better with every project is refreshing. We collaborate closely with our clients to understand their vision and create a design narrative that will ultimately bring their wildest dreams to life.
I was born and raised in a region of India that is rich with stunning natural lakes and beautiful marble architecture – grand heritage palaces with intricate craftsmanship, carefully planned services and manicured gardens, that influenced me from a very young age.
My travels around Asia and Europe and my fascination for understanding diverse cultures have added to that influence. In every location, I'm inspired by both nature and culture. To me, nature is the canvas that holds every possible shape, pattern and hue, whether the inspiration is a ripple of water, the pattern within a leaf, or a bird's nest. The options are endless. Similarly, the story of a place's history and culture can become a central part of the design narrative, and an opportunity to create a unique experience that's not possible anywhere else.
Josh Held – VP and director of entertainment, New York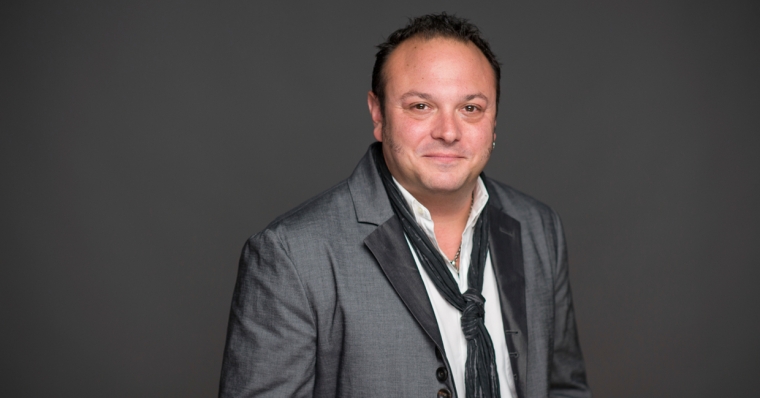 After 10 years leading my own boutique design agency specialising in lifestyle, entertainment and F&B, I was ready to grow, and looked to the leader in luxury hospitality – Wimberly Interiors, who was similarly looking to expand.
Margaret and I saw an opportunity to join forces and create high-energy, immersive experiences that span all types of hospitality. Together, every project gives us the opportunity to create something that has not been seen before. Our ability to push boundaries and define the future of hospitality motivates me every day, and I know we're capable of achieving this because our team is so diverse, with creative minds from all types of backgrounds.
Our global studios in New York, Los Angeles, London, Singapore and Shanghai, and our sister company WATG's multiple disciplines, come together to create a dynamic exchange of information and ideas – a deep pool of knowledge and experience to draw from.
To create a successful hospitality project you must be able not only to create a unique, emotionally engaging space, but also to marry that with a true understanding of operations and execution. That is where we excel. We craft projects that are successful from an experiential perspective, and from a functional and financial perspective as well.
In simple terms, I tell people that I design places for people to eat, drink, dance, move and rest (not necessarily in that order) in the most fantastic ways possible. Movies and festivals, and the theatrical fantasy worlds that they create, motivated me from a fairly young age to become a designer. When you can pull someone out of their everyday life and transport them to another world or emotion, and do so in a way that brings value to the client, then I consider our work successful.
Liana Hawes Young – Senior associate and creative director, New York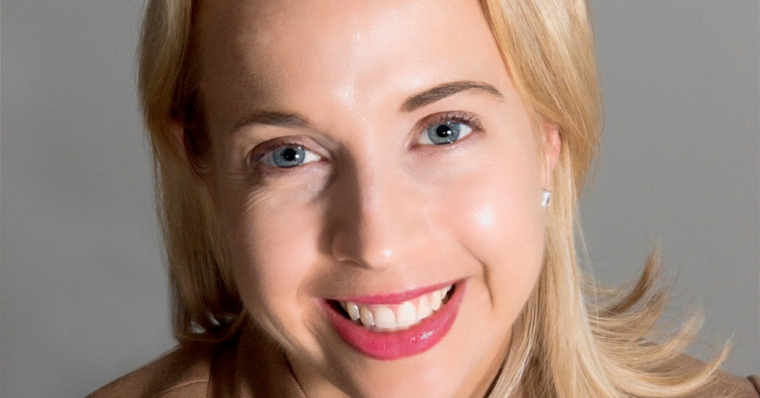 I love to design. I love beautiful things and spaces, down to the little details and finishing touches. I love the process of developing a vision for each project that is special and specific to the client, brand and location. Every project is a new beginning and a new challenge.
Many of our team have worked together for a long time, which has given us a wonderful foundation of friendship and camaraderie – we genuinely love working together, travelling together, and simply being together. We are all passionate about what we do, so our studio stays true to our mantra – do great design. We work hard to support each other and our clients to make this happen. We always strive to collaborate with all members of the internal and external team in order to learn from a variety of perspectives and disciplines. 
I truly believe that interior design cannot be successful unless we understand the architecture, and the details of the strategy and plan behind it. We all need each other to navigate the world's complexities.
My own passion for design was originally influenced by my grandmother and mother, both very worldly and chic. I was born in Singapore, and was fortunate to be able to travel the world at a young age, always surrounded by beauty and wonder. Decades later, I still see inspiration everywhere, and take many cues from the natural surroundings of each location. A green hue on Amelia Island is very different from green in Naples and green in Istanbul. These are the details that we must be able to notice and understand, and when we do, the work becomes even more fun.
Hussain Kamal – Associate VP and creative director, Los Angeles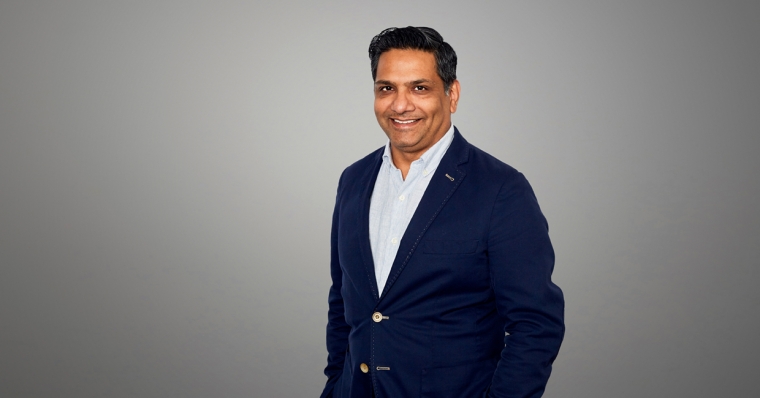 At the heart of Wimberly Interiors is our design talent, each deeply committed to handcrafting unique, memorable environments for our clients and their guests. It's this collective passion that led me to join the studio. Every day I look forward to working with an incredible team of creatives in a highly collaborative environment.
Egos are checked at the door as we share ideas and help each other design exceptional spaces and places – fantastic hospitality projects around the globe, from urban boutiques and entertainment venues to luxury resorts and casinos. We work hard, fuelled by an uncompromising commitment to create experiences that are both beautiful and functional, and yet our studio atmosphere is light and fun because we all share that passion and love what we do.
My work is inspired by art and culture at every scale, from the broad cultural contexts to the intimate details of the places where we live, work and travel. I grew up in nine different countries, so my first-hand knowledge of wonderfully diverse cultures and art forms continues to spark my creativity today. I learned from important mentors early on in my career the value of having patience, of seeing details, and of recognising that there is no right or wrong when it comes to creativity. 
To me, the design process reflects the way a story unfolds. As designers, we create immersive experiences that can evoke very personal feelings. Those emotional reactions are likely to be very different for each person, but by helping people find themselves within the design story, we've helped our client forge a lasting connection.
Raj Chandnani – Executive VP and chief development officer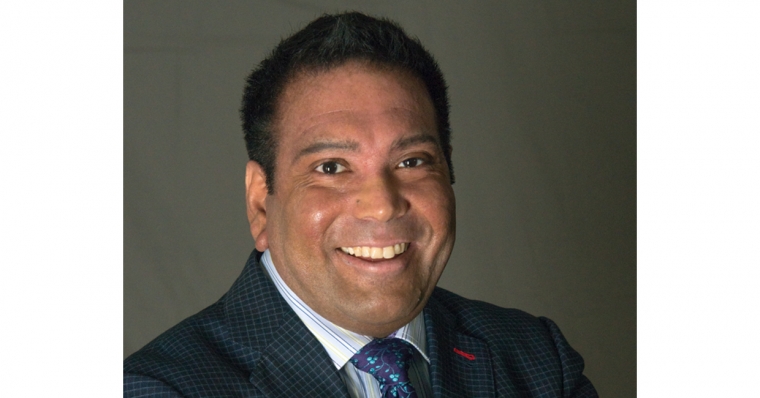 I have been humbled and honoured to work with WATG for the past 20 years, and have experienced the evolution of the firm's entrepreneurship and resilience. While we have been offering interior design to our clients since 1997, we struggled to gain traction in growing the practice. In 2010, our CEO and board of directors asked me to develop a business plan to intentionally focus and grow interior design at WATG. We started off in search of a global leader, and I was intimately involved in recruiting and onboarding Margaret McMahon in 2011. 
Margaret envisioned endless opportunities of greatness, but she wanted to build upon WATG's legacy, rather than start with a clean slate. We spent a considerable amount of time meeting with stakeholders internally, and solicited candid feedback from valued and prospective clients. Our first €˜aha moment' was the opportunity to differentiate the practice. I strategised the brand and visual identity for Wimberly Interiors within the hierarchy of WATG. I worked closely with Margaret and our studio directors to guide our global outreach strategy and identify new opportunities within the marketplace.
In addition to cultivating relationships, I helped develop winning strategies and articulated the long-term value of design. As the competitive landscape has evolved within the hospitality industry, I anticipate tremendous opportunities for Wimberly Interiors to collaborate with clients in developing and implementing new brand strategies through design. 
Following the successful launch of our New York studio, our growth trajectory led to new studios in Los Angeles and Shanghai, cementing our global footprint. While we have garnered numerous accomplishments and accolades, our adventure has only begun. I am perhaps most inspired by our designers as they mature into our next generation of leadership.