The COMO Group was founded by Singaporean entrepreneur, Mrs Christina Ong. In 1972, Christina started a fashion retail company called Club 21 in Singapore. This expanded into multi-label stores in Asia, Europe, the US and Australia. 
1991 marked the opening of the first hotel, COMO The Halkin, in London's chic Belgravia neighbourhood. From there, the group grew to 15 hotels, which form COMO Hotels and Resorts. This was then followed by the founding of the wellness company, COMO Shambhala, and the food and restaurant business, COMO Cuisine.
All these interests form a larger whole – a group of lifestyle companies which have put the group at the forefront of 'the experience economy'. The COMO Group is still privately owned, and says it has a "gracious and loyal" customer base. 
Olivier Jolivet – COMO Group Chief Executive Officer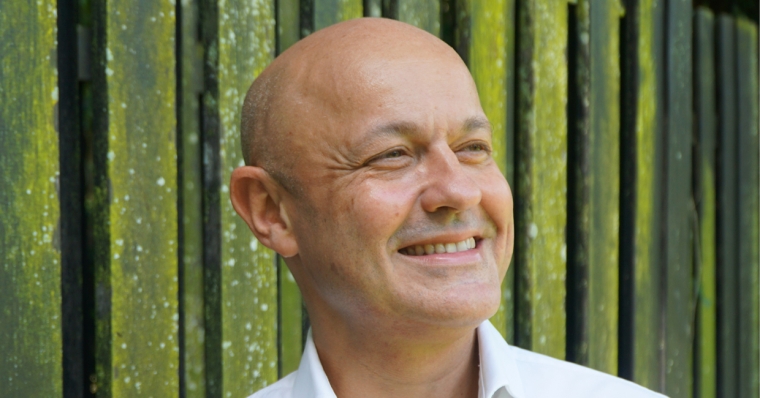 30 YEARS OF MEANINGFUL EXPERIENCES
Though the past 18-months has brought with it many challenges, we are excited to be celebrating our year of the Pearl by highlighting our approach through our values – Passion, Creativity and Style, which are deeply rooted in our brand DNA.
Meaningful experiences have always been at the forefront of the brand promise and to mark this important anniversary, COMO properties around the world have curated individual programmes, exclusively available throughout 2021. The programmes will present guests with the chance to dive deeper into the sounds and sights of each destination. Our sister brand, COMO Shambhala, will be on hand to assist guests in reaching their personal wellness goals through our holistic spa offerings across the portfolio.
People are looking for a sense in everything they are doing, in everything they are buying and we are here to help them find what they truly need as individuals, as a family or as a group of friends.
Kevin J Abramowicz – Vice President – Operations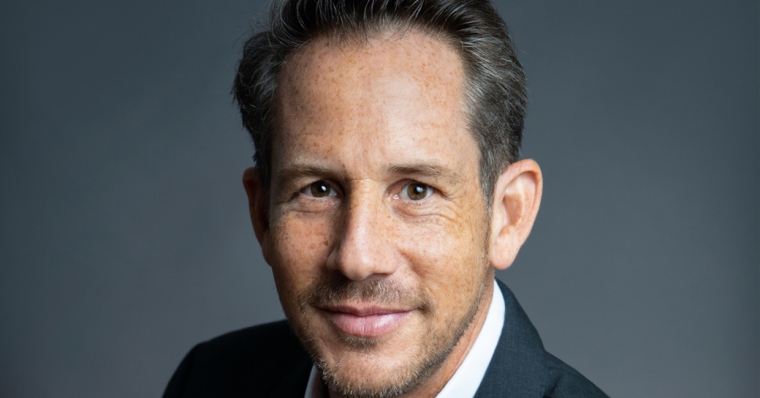 STANDING THE TEST OF TIME
I was initially drawn to COMO due to the exclusivity of the product. Currently, we have a portfolio of 15 hotels and resorts in some of the world's most compelling destinations, from Bhutan, Thailand and Australia, to Turks and Caicos and Maldives.
The individual yet timeless design of our hotels and resorts appealed to me – there are no two hotels that look alike, and each property is uniquely crafted and positioned in locations which are culturally fascinating. Coincidentally, I have lived and worked in a few of those destinations, and been able to learn from these cultures and grow with the experiences. 
COMO celebrates 30 years of hospitality, but it has stood the test of time. To this day, the design of our hotels continues to appeal to all generations who stay with us, and our values on wellness, activities and tailored offerings attract new and repeat guests – especially after being locked down over the pandemic. 
The appreciation for space is greater than ever, and our resorts and facilities offer ample freedom and opportunities for guests to adventure.
Fast-forward 30 years, and the pandemic has forged a new type of traveller. Some of the trends we saw emerge are here to stay – operators were forced to step up their hygiene measurements and implement rigorous protocols. Reduced touchpoints were an emerging trend prior, but have been accelerated by the pandemic, and it became a standard to offer self-check-in options, digital food and beverage menus, and contactless payment, to name a few.
The trend for more convenient and prompt solutions will continue, and needs to be taken into account in new developments, as guests are more accustomed and prefer to navigate offerings via their smart devices.
Lisa Manser – Global wellness operations director, COMO Shambhala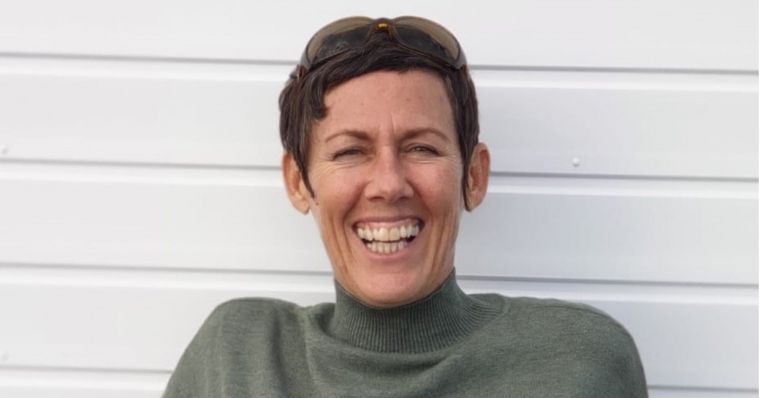 WELLNESS IN DESIGN
As the global wellness operations director for COMO Shambhala, I am responsible for ensuring smooth spa operations, as well as working to continuously develop our wellness offering, developing new 'back-to-basics' wellbeing programmes and treatments, and ensuring the health and wellbeing of our COMO Shambhala and COMO team members.
COMO Shambhala has evolved since its inception, but we have always kept to the foundational basics of wellness, in that we need to move our bodies, eat healthy yet delicious food, sleep well and be mindful of our mental wellness. We have extended our treatment offering to include children, teaching couples how to massage, and wellness rituals that can be done in a day, to deeper wellness engagements that can be done for longer.
All treatments have been carefully developed to ensure that they are results driven, and with the power of the human touch in mind. This has always been our priority, from our foundational treatments to any we curate as we move forward.
To ensure a positive and comprehensible wellness journey for guests, design (both interiors and external framework) is equally as important as the treatment offerings in a wellness space. This would include wellbeing touchpoints throughout the journey, including – but not limited to – colours, fabrics, lighting, sound, equipment, etc. These are really important interior design considerations, as they direct whether spaces offer comfort, tranquillity and elegance or not, and these are all vitally critical to who and what the brand is wanting to convey to its guests.
Pared-back luxury is all about who we are, which is invariably focused on encouraging mindfulness in individuals. The well-thought-out colour combinations, the use of natural fabrics, the lighting, the placement of different pieces of furniture or equipment, and the ease of moving around the rooms (and spa), are all aspects of increasing mindfulness in anyone that stays with us. It is all about the small details.
Where COMO stands out is the uniqueness of each of our properties; the carefully developed and curated treatments, the pairing of our products to our treatments and the consistent training and striving of our teams to offer individualised wellbeing journeys. 
Giuseppe Artolli – General Manager, COMO Castello Del Nero
REIMAGINING A HERITAGE BUILDING
What makes COMO Castello Del Nero so special is its history – as former home of the del Nero family in the 12th century, the sprawling estate covered with olive groves and vineyards and the inspiring restyling by Paola Navone. Guests can expect contemporary furnishings, a pared-back colour palette and a lot of creativity, making them feel completely comfortable, at ease and inspired to explore the beautiful surroundings. 
We had to reimagine the building sensitively to retain its historical charm. The castle remains a castle, and it was important to retain the period features of the property, as its rich history is part of our culture. An element of the interiors I particularly love are the shadows of paintings from yesteryears, that seem to have been removed from the walls in the grand entrance halls.
We were also sensitive with the design when creating the COMO Shambhala Retreat, which launched this summer. With views over the estate and in the nurturing surrounds of the retreat, guests are invited to actively take care of their physical and mental wellbeing through disciplines such as yoga and Pilates, Asian-inspired treatments, and classic workouts, privately guided by our in-house experts, on hand to guide guests through the wellbeing process and support them on their journey.
The latest addition to COMO Castello Del Nero's culinary offering is the new Pavilion Restaurant, which has been extended to accommodate dinner al fresco, with views over the vineyards and olive groves on the estate. There are some other exciting projects in the pipeline, including redesigned outdoor spaces to enjoy nature – something becoming increasingly important to luxury travellers – in addition to a dedicated Play by COMO concept, offering family travellers the opportunity to reconnect in the Tuscan countryside.
Paola Navone – Architect-designer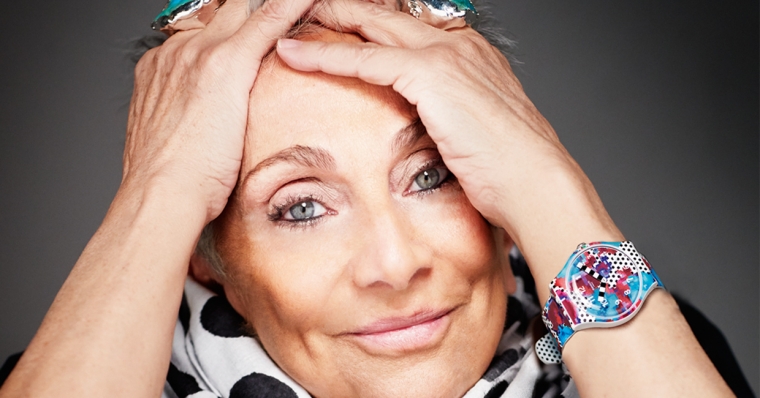 IT'S ALL ABOUT SIMPLICITY
What's special about the COMO brand is that its attitude to hospitality is unique. The hotels and resorts are always different, individually designed and imagined to make the guests feel pampered in a very special way, and embraced by the atmospheres of the most wonderful places in the world. 
A stay at COMO is a kind of lifestyle experience based on a deep connection with the environment. With COMO properties, we simply try to add to the brand's savoir faire – that softness and simplicity that makes guests feel like they are at home even on the other side of the world. 
I had the chance to design the interiors of COMO Point Yamu, and I feel a special attraction to this magical place, overlooking the Andaman Sea. Everything in COMO Point Yamu is designed to give the feeling of being immersed in the magnificent natural scenery of Thailand "¦ always in the contemporary, relaxing and joyful way of thinking about hospitality that is consistent across my designs.
Working on a historical building has never been a barrier to me, but a great creative opportunity. The challenge is to create surprise in a special and respectful way. Working on COMO Castello Del Nero, we took care that all the historical elements were respected. Sometimes they even inspired the project. 
We enjoyed creating a contemporary setting in which new things – furnishings, fabrics, objects – are clearly distinguished from the original elements, and complement the antique with an unexpected kindness. In accordance with COMO's style, everything about the project is very light and soft, not to overshadow the magic of the place that counts centuries of history, and the incredible view on the surrounding Tuscan hills.
My idea of luxury is linked in a particular way to simplicity. Simplicity has always been a word full of inspiration for me. It does not mean mediocrity or monotony, but it has to do with respect for things and the fascination of memory. And it absolutely does not exclude poetry, beauty and irony. Feeling at ease in a place – whether it is a hotel room, a terrace overlooking the sea, or your own home – and having a kind of complicity with the things around you in every country in the world "¦ this, for me, is the real essence of luxury. 
James Low – General Manager, COMO Uma Bhutan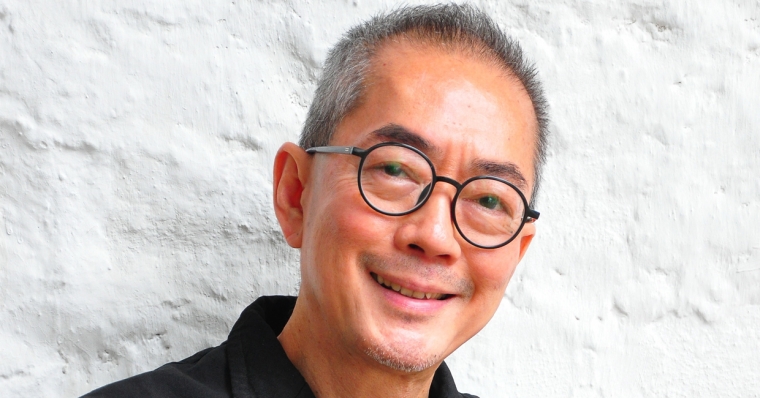 LOCAL INFLUENCES, GLOBAL APPEAL 
As GM of COMO Uma Bhutan, I oversee two beautiful resorts in the region – one in Paro, and another in Punakha. I ensure guests are given a meaningful experience through genuine service, delicious cuisine, and COMO Shambhala holistic wellness – and that our staff take pride and passion in delivering excellence.
What drew me to COMO was our founder, Mrs Ong, and how COMO Hotels and Resorts are a reflection of her own personal lifestyle and her homes. I am very fortunate to be the custodian of her two beautiful homes in Bhutan. I was also drawn to the core values of the COMO brand: driven by passion – things we do from our hearts that will touch the hearts of guests, for example, a simple gesture of sending a toast with ginger honey tea to the room; and style – the grace, simplicity, mindfulness, refinement, and being true to ourselves. 
It's important to weave the richness of the culture and tradition of the Kingdom at the property in order to distinguish the travel experience. For example, at COMO Uma Paro, the property itself was first constructed as a nobleman's house set in a 38-acre pine forest. The main building of the house remained the visual focus of the resort, and we wanted our guests to feel the authenticity of the architecture – materials included stone, centuries-old wooden floorboards and wall frescos, each handcrafted. 
At COMO Uma Punakha, the design and architecture takes on a more pared-down, contemporary design to suit the warmer climate – double-heighted ceilings in the living room entrance overlooking an outdoor terrace perched upon the fertile valley farmlands, rooms with floor-to-ceiling bay windows. You can feel the artisanal soul of these two properties.
Both of our hotels use hand-cut stones for the walls, handmade cast-iron Bhukaris (fireplaces), and hand-painted frescoes depicting flora and fauna. For the roofing, we use traditional shingles made from pine wooden planks, as well as stone slate.
In addition, locally concocted seasonal drinks welcome all guests, cultural dances over special dinners, Bhutanese whiskey tastings, special turndown gifts, blessed prayer flags for hanging, or a bag of dried Bhutanese chillies and a recipe to take home upon departure "" these gestures are unique to COMO Uma Bhutan, and provide a truly authentic local experience for our guests.
Chris Orlikowski – Group director, PR and communications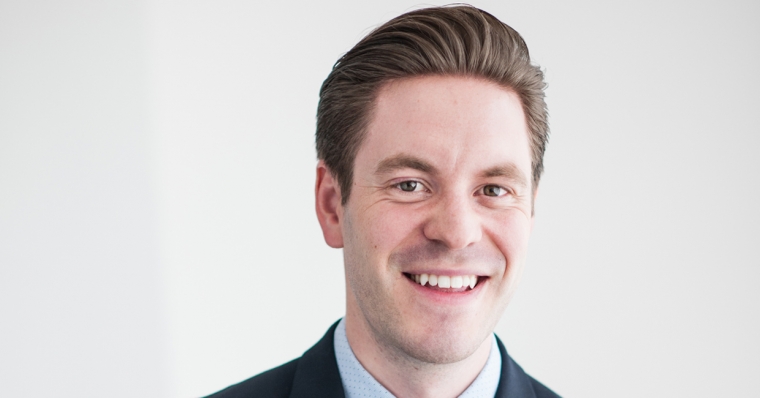 30 YEARS OF HOSPITALITY
COMO has always had a very strong and distinct design philosophy. COMO The Halkin is seen to this day as one of the first design-led boutique hotels in London, setting the tone for this segment of hotels. Our approach has been to develop properties that are timeless in their design, and I believe COMO developed a distinctive look that guests immediately recognise and appreciate.
Over the years, our founder has worked with a handful of designers that have all helped to further evolve the brand to what it is now. In most recent times, we worked closely with Italian designer Paola Navone, who has been responsible for the conception of COMO Point Yamu, COMO Castello Del Nero and the COMO Uma Canggu Beach Club, to name but a few of her projects. Paola's quirky approach has added a new dimension to the design, adding an element of surprise and delight.  
There are similar touchpoints across the portfolio, but the beauty of the COMO brand is that each hotel is unique and individually designed, taking inspiration from its location. The similarities are more around the experiences we offer, such as COMO Shambhala spas, world-class cuisine, our ionic hair and body products, and the unobtrusive nature of our service philosophy. In addition, guests can always expect thought-through brand experiences that highlight each destination to provide guests with unparalleled access.
COMO is one of the few brands that are still privately owned and operated, which provides us with a unique positioning in the market. We have always grown organically, and I don't see this changing any time soon. We continue to be on the lookout for suitable opportunities that bring value to the brand and our guests.