Head of design at British Ceramic Tile Specification, Claire O'Brien, has created a 2017 Trend Edit to reflect the new and nuanced interiors trends that are set to inspire us through the year. Join Claire at the British Ceramic Tile London Hub on Wednesday 25th and Thursday 26th of January, midday to midday, to explore her predictions for the surface design styles that will preside over the interiors of 2017.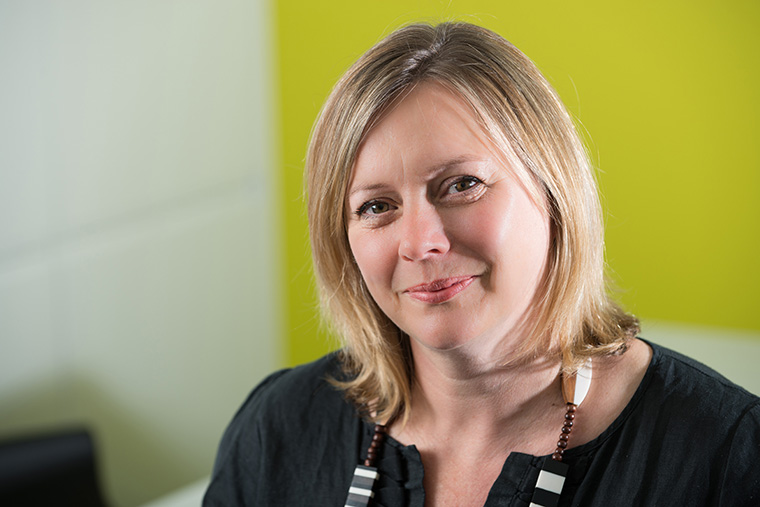 BCT Head of Design, Claire O'Brien
Due to be a real year of change politically and culturally, the effect on the worlds of fashion and interiors will be fascinating and early indicators are showing that a calm, mature and welcoming style will set the tone.
"The feeling is for natural, homespun interiors that offer a sense of comfort," explains Claire. "Gone are the harsh edges and stark contrasts, instead design trends are veering towards the more romantic and tactile."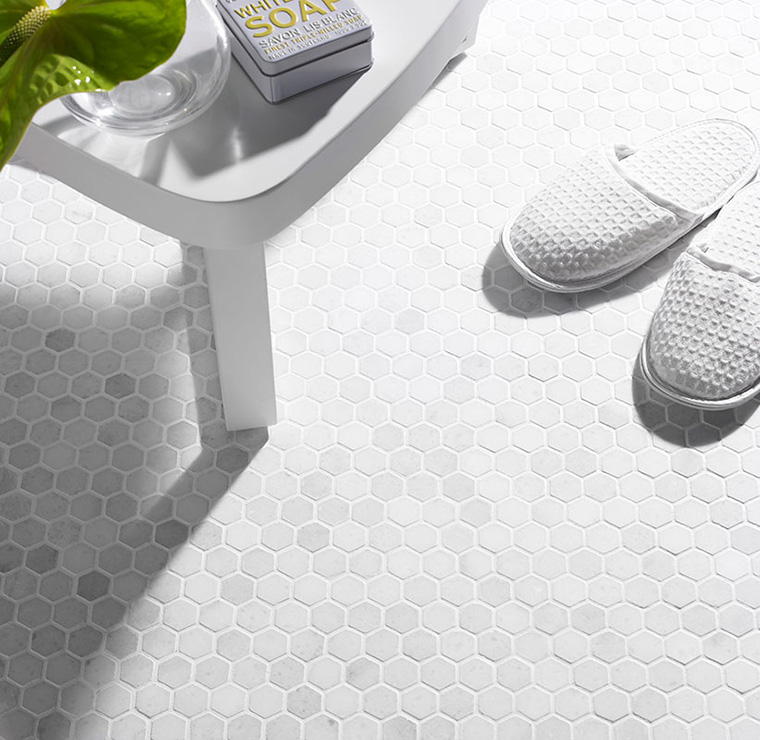 Claire has set out 14 defined interior styles in The Trend Edit 2017, a presentation at the British Ceramic Tile London Hub. In addition to the 14 styles are Claire's tips for the colours, textures and shapes that will prove popular throughout the year:
Colours
Greige: Grey has been softened with a mixing of palettes for 2017. Organic, natural and incredibly versatile, greige combines the cool base tones of grey with the earthy qualities of beige. A subtle neutral, greige is the perfect backdrop for accent shades of paprika and rust, as well as vibrant blues and green.
Blue: Blue is a colour that is full of emotion and can vary from energetic and vibrant to calming and soothing. This year blue is about played down decadence. Design schemes using blue as a base will be clean and uncomplicated, populated by pattern and decoration with velvets and satins adding a rich and inviting quality. Pure tone of blues that are true to form such as sapphire, sky blue and azure will be very much on trend.
Green: When it comes to versatile colours, green is the one shade that blends with everything.
Colourful, yet enduring, green offers a wide spectrum from leafy, botanical hues, through to moss green and emerald. We'll see green and blue accents brought together into one striking design, set against neutral backgrounds of contemporary grey and fresh white.
Blush: When it comes to neutrals, blush is a romantic alternative. Elegant, feminine, innocent, blush is the new nude and a fresh alternative to beige, grey or off-white. Adding more warmth and depth, blush adapts to any room delivering grown up style, and is made all the more appealing when teamed with metallic accents such as copper and rose gold, as well as greens, grey and blacks.
Paprika/rust/burnt umber: Imagine the crossing of seasons. Tuscan sunsets featuring autumnal shades of paprika, rust and burnt umber that exude warmth. Earthy and ambient, these shades evoke that feel good factor and will feature discreetly within the home.
Metallics: Metallics are set to soften an industrial aesthetic in 2017. Brushed, tarnished, reclaimed, the high shine lustre of metal has been replaced with an aged, distressed look. Incorporate antiqued treasures amongst your design schemes by layering metallic with larger format plain ceramics across walls, or incorporate them creatively as accessories.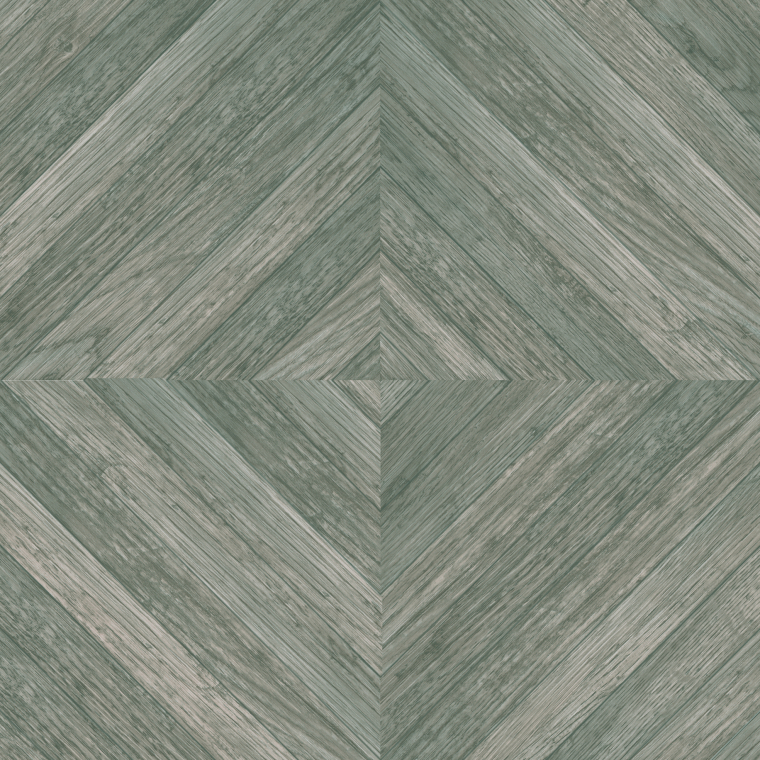 Textures
Natural materials: Warm, textural and full of natural charm, wood is a material that typifies the trend for tactile interiors. Dark shades of wood are popular for next year, but where wood is really holding its own is as a wall or floor covering. In tiles we're seeing a movement towards smaller format wood-effect ceramic tiles and interesting herringbone patterns rather than classic, elongated planks.
Oily marble-effect: Marble is a luxurious look that is here to stay particularly in the kitchen or bathroom. Offering a sense of opulence, the real material comes at a cost, which is why ceramic effect tiles are set to be the go to choice next year. Offering the same aesthetics as marble at a lower cost, ceramic tiles are durable and easy to maintain. The tiles can be used to transform even the smallest of bathrooms into stylish and sophisticated spaces. Look out for oily marbles featuring smoky, flowing veining within a monochromatic colour scheme, as well as statement coloured marbles with hints of blue and green.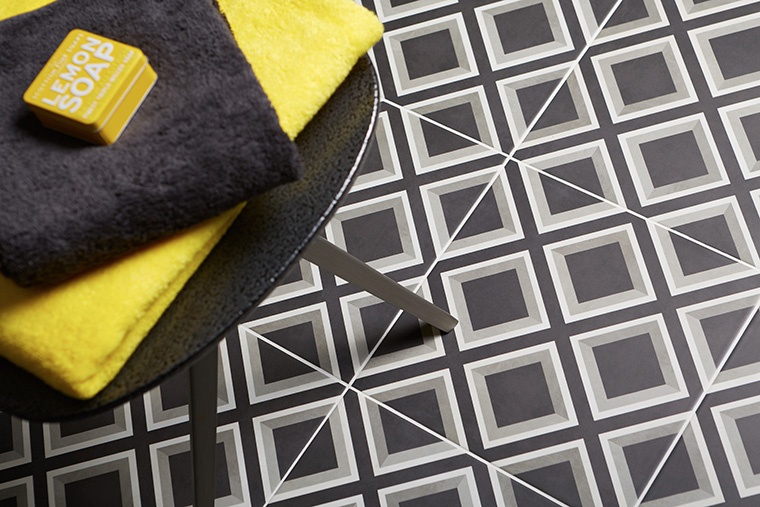 Art Deco Glamour: An elegant, feminine take on the Art Deco trend, this look is full of style and sophistication, taking sheer luxury to the next level through a stunning combination of colours, materials and finishing touches. Shapes are oversized and grand, with Art Deco styling evident throughout. Soft and feminine curves are made all the more elegant through a nude colour scheme of champagne, blush and rose. High shine copper and gold, mirrored surfaces and accents of black typify the Art Deco trend with luxurious marbles and geometric patterns working harmoniously together in one alluring design scheme.
Hygge: If there is one trend sweeping through interior design, it is Hygge. A term synonymous with Danish culture, Hygee is all about creating a feeling of cosiness, joy and wellbeing within the home.
Minimal in its styling, Hygge channels the Scandi look but brings with it a sense of warmth and charm that exudes the feel good factor. Interiors are soft and homely, with accessories appearing handcrafted. Materials are tactile with fur, distressed wood, linen and weaves fusing together to create a cosy refuge. Neutral shades of grey, nude and white are layered together with dark blues and lime green providing the accents.
Soft gentle forms: Next year is all about texture when it comes to interior design. Clean simple lines will be complimented by soft textures and natural forms, which all combine to give a calm, restorative look. Plain white ceramics featuring extra layers of detail such as waves, geometric patterns and forms inspired by ceramic tableware will add visual intrigue.
Terrazzo: 2017 will see Terrazzo return to design schemes. Re-mastered to blend with modern day interiors, the look amplifies the trend for artisan interiors. A sustainable, composite material of quartz, marble, glass and metal encased in with cement, Terrazzo tiles are known for being incredibly hard-wearing and available in an unlimited colour palette. Often found on the floors of historic buildings throughout the world, Terrazzo effect ceramic tiles will be a trend to watch, bringing to life the reclaimed look while adding an element of natural decoration.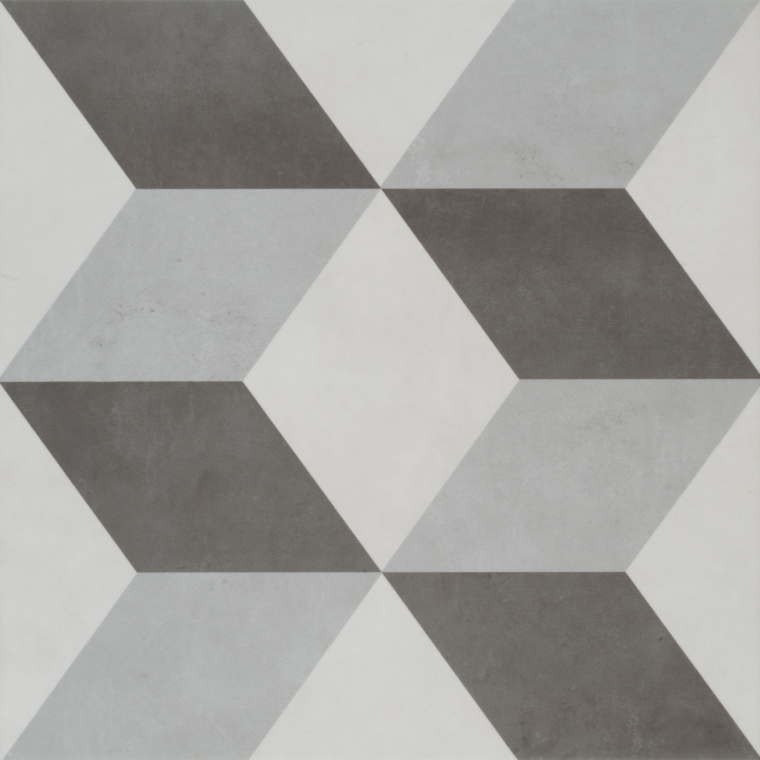 Shapes
2016 majored on hexagonal shapes, but in 2017 it will all be about mixing and matching scale such as large and small format, rather than a new shape taking centre stage. 
BCT invites the A&D community to visit the London Hub midday to midday Wednesday 25th to Thursday 26th to meet Claire and discuss her predictions for the trends that will define 2017 surface design.
207 490 0338
British Ceramic Tile