London-based award-winning B3 Designers designed the interiors for The Silver Birch, a modern British restaurant in the leafy neighbourhood of Chiswick, London. The brief was to create a space that offered a friendly, warm, down-to-earth experience, complementing the contemporary, seasonal British menu.
Mark Bithrey, Founder & Creative Director at B3 Designers said "simplicity, clean lines, earthy tones, and elegant finishes define the design palette for The Silver Birch's interiors."
The Space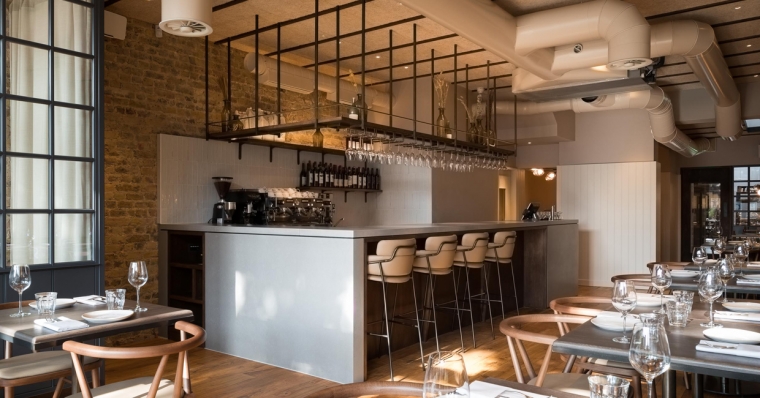 The design spans two floors – the main ground floor which consists of the bar, indoor dining, and bifold doors that lead to outdoor seating, and the basement floor which functions as a private dining area and doubles up as an overflow dining space. It has been designed to accommodate various seating styles – conference, U-shape, and individual tables.
The Bar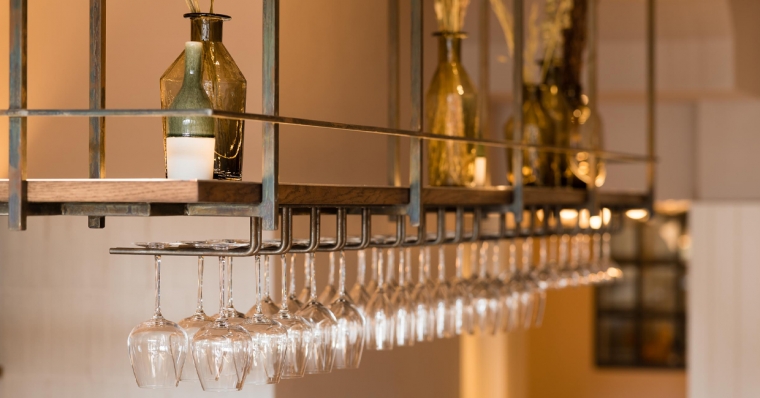 Set against an exposed brick wall, the bar has a grey concrete plinth, finished with a timber recess for legroom. The back wall is clad in hand-glazed tiles, framed by an elegant gantry suspended from the ceiling. A selection of wines, liqueurs, and coffee is served here.
Dining Spaces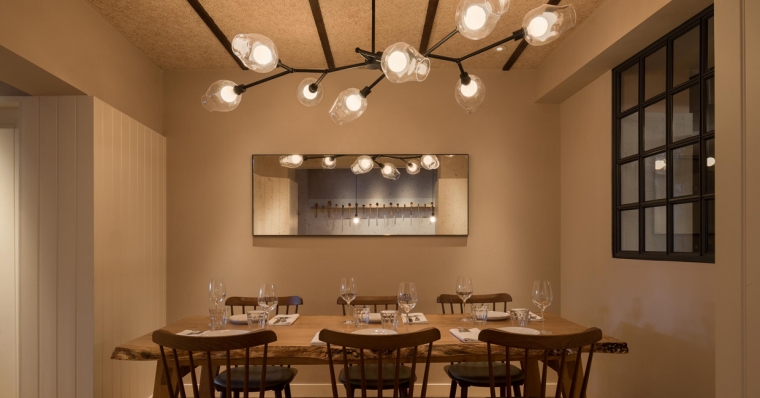 We chose well-crafted furniture and bespoke banquettes, styled with simple, solid cushions. Closer to the kitchen, the long curved banquette has been designed for flexible seating with a view into the kitchen and the custom-made bread station.
A chef's table with bespoke lighting has an exclusive window view into the live kitchen. Downstairs, the private dining room can house various setups. Specially commissioned paintings of the Chiswick neighbourhood adorn the exposed brick wall, with the soft fabric curtains adding a homely touch to the space.
Wall Feature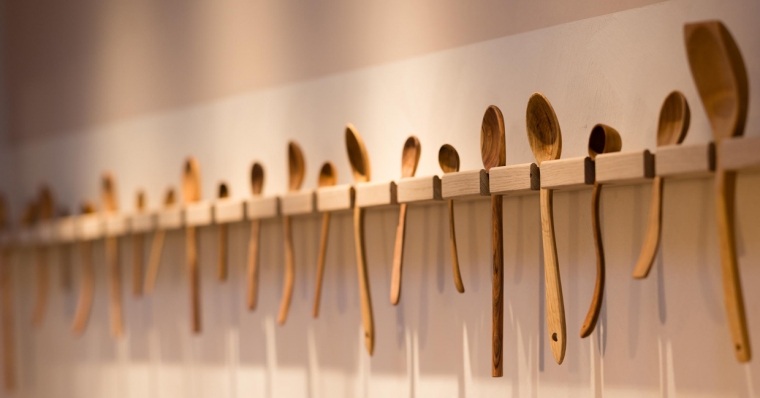 The wall opposite the chef's table holds a feature of wooden spoons, reflected in the textured mirror. The bread and water station visible through the banquette seating is also bespoke.
The Silver Birch is located at 142 Chiswick High Rd, Chiswick, London W4 1PU