Auberge Resorts Collection (ARC) is a portfolio of extraordinary hotels, resorts, residences and private clubs. While each Auberge property possesses a unique individuality; all share a crafted approach to luxury that is expressed through captivating design, exceptional cuisine and spas, and gracious yet unobtrusive service.
What was your background prior to working for Auberge Resorts?
I began my career with the Savoy Group, London, as a management trainee. During this four-year apprenticeship, I worked in the hotel kitchen, in room service, in catering, the restaurants, and the front desk. After that, I got into the management side of things. Prior to joining ARC in 2014, I was president of hotel operations, Americas, at Four Seasons Hotels and Resorts. I oversaw a region of more than 40 hotels and resorts during a career with Four Seasons that spanned three decades.
With all your luxury hospitality experience, what fascinates you about the luxury hotel industry?
I love the people that you meet, both guests and fellow employees.
I have met so many wonderfully interesting people, and from all walks of life. I have met royals, presidents, movie stars, barons of industry and then, like myself, immigrants who came to this great country on a one-way ticket, pursuing the American dream.
Separately, I love the artistry of this business, and how our guests' understanding of luxury continues to evolve. Today the focus is on experiences, authenticity, approachability, uniqueness, and most of all soulfulness.
What are the most challenging issues you face in your current role?
My answer today is based on the bias of the moment – Covid-19.
In general, I would say that it is successfully navigating through the unforeseen and being patient enough to allow others to be on the same page.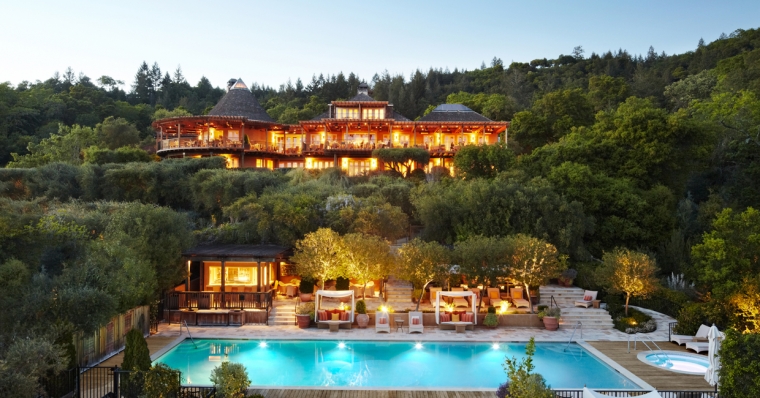 What's one unexpected shift you've seen in guest expectations or demands in the last five years?
In the last two years, social awareness has shifted in guests around the world. Even in destinations you wouldn't expect, people want to know what a hotel or hotel group is doing to give back to the local community, how they are being socially conscious and the ways in which they are contributing to the environment in a positive way, even at the top end of the luxury sector. We are seeing guests choose destinations because of what we are doing in this space.
Our properties are also focused on connecting with their local communities, which is something guests increasingly want. For example, at the Lodge at Blue Sky, Auberge Resorts Collection, one of our newest properties in Utah, we offer guests of all ages a programme of experiences to enjoy during their stay, including meditation and meet-and-greets with our resident horses.
How do you see the company changing in the next two years, and how do you see yourself creating that change?
I am more excited than ever about Auberge's current trajectory. We started the year by opening our first property in Hawai'i, Mauna Lani. Shortly thereafter, we kicked off a partnership with chef Mads Refslund, one of the co-founders of ground-breaking Danish restaurant Noma, for an immersive behind- the-scenes look into the world of foraging and no-waste cuisine at five of our properties.
I believe the myriad of rich experiences that are offered at all of our properties really set us apart as a brand.
In the spring, we will open our first urban property in Austin, Commodore Perry Estate, which is a significant frontier for us.
We're going to try to up-end some of the ideas about what an urban resort should be and make it feel more like a club. Shortly thereafter, we will unveil two major renovations on the East Coast – Mayflower Inn & Spa in Washington, Connecticut, and White Barn Inn in Kennebunk, Maine. I'm really delighted about these two hotels, which have given us a foothold on the East Coast. In the fall, we'll also open a hotel called Bishop's Lodge in Santa Fe, which has a rich and fascinating history. Throughout the year, we will continue to introduce many new, dynamic programmes and experiences at all of our properties.
More broadly over the next two years we will grow by almost +50% – from 18 properties to 26 or more, our focus will be on scaling up our corporate resources to take on these new properties, and to ensure we protect the intimate and nurturing culture that defines our team, the Auberge family.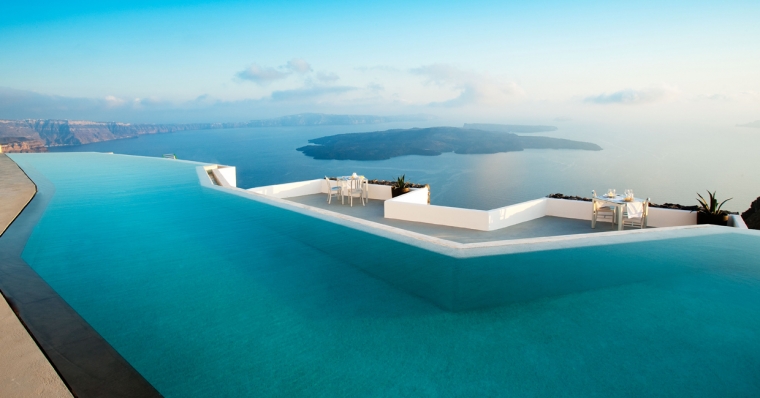 What role does Europe play in Auberge Resorts' growth?
ARC is keen to be a global brand with a global presence. And our eyes are squarely set on expanding beyond our property in Santorini, and our development project in St. Moritz. On the development side, we are in Europe twice a year looking for new opportunities. And, as importantly, our guests love the destination and want us to be there.
How does design play a role in driving customer loyalty?
Design is an essential part of ARC's identity and DNA – our ethos and high standards of hospitality are very important in creating our loyal customer base. Design should be reflective of a brand's ethos and standards, and this should be apparent as soon as a guest walks through the door. We design hotels and residences that mirror their locations, that feel intimate and capture a sense of style which is both gracious and approachable – more like guesthouses than hotels.
We avoid trends and celebrate the timelessness of simple quality. Our guests love that when they walk into one of our hotels, they immediately know the destination they are in because our hotels have been designed to reflect it.
What is the biggest challenge you're facing in improving guest experience today?
Finding the right balance between high-tech and high-touch is critical.
In which parts of the hospitality experience is good design most important?
Design plays a vital role in almost every part of the guest experience. Auberge prides itself on our properties' local connection and unparalleled service. This also needs to be reflected in the design. You have to start with a property that has beautiful bones, and then we try to dress up the interiors, the table top in the restaurant, the gardens, the uniforms, etc. We seek to provide simple visual treats and surprises everywhere.
One cannot shine above the other. They need to both be of an exceptional standard.
How important is interior design in your hotels?
Our hotels draw on their local environments, and interior design is a key area where this can be reflected. Several of our hotels are restored historic buildings. When converting these buildings into hotels, the interior design is vital. It is so important to honour the history of these buildings, while also ensuring their character is not changed.
Have you noticed any particular trends in interior design?
There has been a pronounced shift to a more residential palate and to one-of-a-kind looks. We pursue designers who primarily focus on homes and have a point of view that will resonate with the property they are working on. Formal 'white tablecloth' hospitably has seen a decline over the past decade.
Although guests are spending more than ever before on luxury travel experiences, they are looking for a much more personal, laid-back approach to hospitality, which is why they love Auberge.
They want to feel at home when they are in our hotels. Our guests appreciate a style of approachable luxury that allows them to be themselves and to go home with a stronger connection to the people and the stories of the destination. Our mission is to create journeys for our guests that touch their soul. This is reflected in our hotels' interior design, which is playful, eclectic, and draws on local influence.
How important is choosing the right designer for each hotel?
The designers we work with must understand ARC's ethos, and their designs need to be inspired by the destination. It is important that this synergy is respected and reflected in the final product. We spend a tremendous amount of time choosing designers for each hotel. They must truly understand the destination, the DNA of the brand and bones of the building (if it is historic).
How would you define Auberge Resorts' identity?
We are a collection of intimate, one-of-kind hotels, residences and experiences that offer luxury journeys that are soulful, approachable and deeply personalised – enriching the lives we touch through authentic connections. While Auberge nurtures the individuality of each establishment, all are characterised by a set of communal elements: intimate, understated elegance; captivating locations that inspire exceptional cuisine and spa experiences; and gracious yet unobtrusive service.
What is the magic ingredient that helps you deliver the best service to your customers?
The individuals we hire – who are genuine, thoughtful, caring and truly enjoy serving. They have a personality and flair that guests immediately warm to. Our entire screening process is less about traditional skill and more about culture and service affinities. We allow our team to engage with guests as themselves – openhearted and authentic. We know that this, above all else, creates connections to the place and people. When guests leave an Auberge property, they feel renewed, as if they've been with family.
The welcoming nature of the brand creates lifelong loyalty.
How do you think people's expectations of luxury hotels are changing?
I think the rulebook has been thrown out when it comes to luxury.
What defined luxury in the first part of the prior decade was this whole concept of scale. The 550ft2 room with a certain size closet and bathroom and the general opulence of it all. And now, the pivot has been more about texture, sincerity and sympathy to the world.
Where is the hotel's moral compass? What is the culture of the company?
There's now this idea of luxury service being efficient, fluid and intelligent. People have gravitated away from great formality – think about how often people want to go to a very formal restaurant for dinner nowadays. They want mood, atmosphere and energy instead. People want individualism, bespoke and a distinct character and a sense of place.
What's the biggest impact you've had on the brand as president and CEO?
The simple answer, and/or measure, is that we've tripled in size during that time period. The more meaningful accomplishment, though, is the team we've assembled. Not only are they rich in experience relative to the size of our company, but they're also rich in terms of who they are as human beings and how diverse a group they are. That's what I'm proudest of.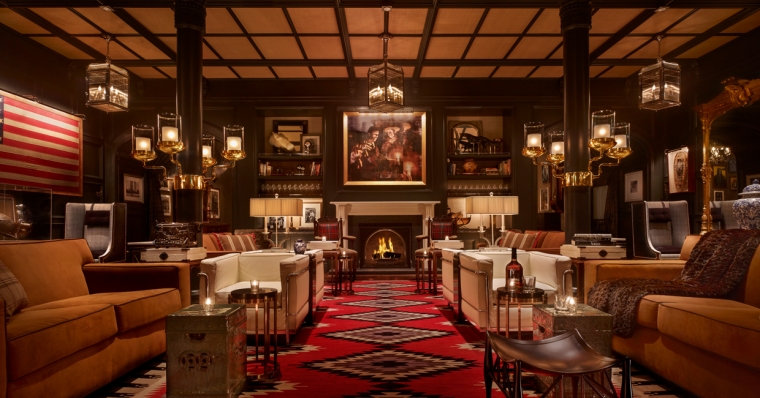 Which is your favourite Auberge property, and why?
It's impossible to choose just one. That would be like choosing a favourite child. Each property is different and special in its own unique way. I am fond of each hotel for a different reason. For example, one of our newest properties, The Lodge at Blue Sky in Park City, offers an abundance of activities in an extraordinary setting, whilst also being incredibly eco-conscious. This is a property I love to travel to with my wife, daughters, sons-in-law and all of my grandchildren.
Our flagship property, Auberge du Soleil in Napa, is one of my favourite places to take my wife for a romantic weekend away in wine country. When I want a cosy country getaway, the Mayflower Inn & Spa, which will unveil a full redesign led by Celerie Kemble this summer, is my place of choice. I will also always adore our historic properties like Hotel Jerome in Aspen, which was frequented by Hunter S Thompson.
What plans and aspirations do you have for Auberge Resorts?
I am constantly looking towards the future and how we can grow as a brand. We are opening a number of new properties, but we are also investing significantly in our existing hotels, which is critical.
Expanding our rich, experiential offers is also a priority. These experiences are at the heart and soul of what we do at Auberge.
It is my ongoing mission to create meaningful journeys and experiences for guests that touch their soul and help deepen their connection with friends, family, loved ones and themselves.
What one thing have you not yet done that you really want to do?
I want to take my entire family on a safari. I have been, but I want to share that life-changing experience with the people I love most.
Another thing on my bucket list is to see the gorillas in Rwanda!
What's your biggest dream in life?
Most of my dreams today are centred around our children and grandchildren. I have taken such great joy in seeing my children blossom into happy and caring people. I want the same for my grandchildren, and love nothing more than watching them grow.
Professionally, I want Auberge to be recognised globally as one of the 'greats' in luxury, and as a result, provide new opportunities for our colleagues. I feel I have had a blessed life. The chapter ahead is all about seeing the people I care so deeply for thrive and be blessed with happiness and new opportunities.
What one word best describes you?
Passionate.