To mark this year's Plastic Free July awareness campaign, GROHE has published its third sustainability report, which outlines the brand's continued commitment and efforts to sustainability, covering all aspects from business model and products to processes, employees and suppliers.
As evident in the newly published report, GROHE has been able to reduce its water consumption in production by 38.7 percent, not only significantly exceeding its target of 20 percent first set in 2014, but also achieving it ahead of schedule. With projects such as the Less Plastic Initiative launched in 2018, the brand has also set itself the goal of eliminating plastic from its packaging. As a result, up until June 2021, 32 million pieces of plastic packaging have already been saved.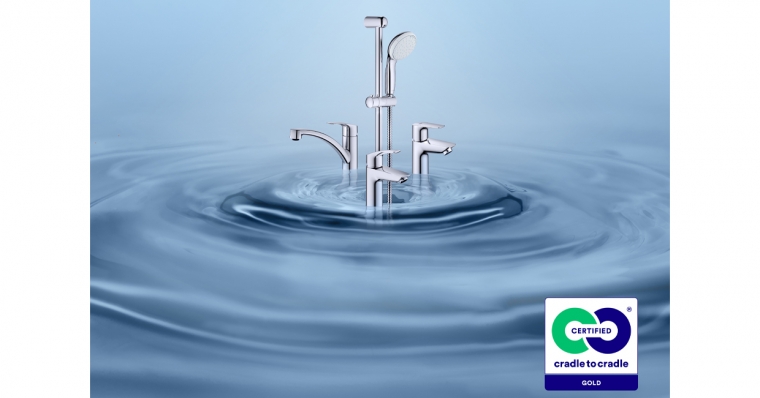 The report also provides an in-depth behind-the-scenes look at sustainability management at GROHE and the successes of recent years. In 2019, for example, 21,306 tonnes of the main materials used in the production process were recycled materials – a weight comparable to more than 106 blue whales. In this way waste is avoided, and, in the end, water that would be needed to produce new materials is also saved.