Kaldewei is the first bathroom supplier to receive the best possible rating in the Leader Level of the Marriott Sustainability Assessment Program (MSAP) from Marriott International Inc.
The largest hotel group in the world honours the special efforts made by the German sanitary company to achieve more sustainability in the equipping of restaurants and hotels. MindClick Global is a leader in the collection and evaluation of sustainability indicators and determines the ecological footprint of suppliers for Marriott.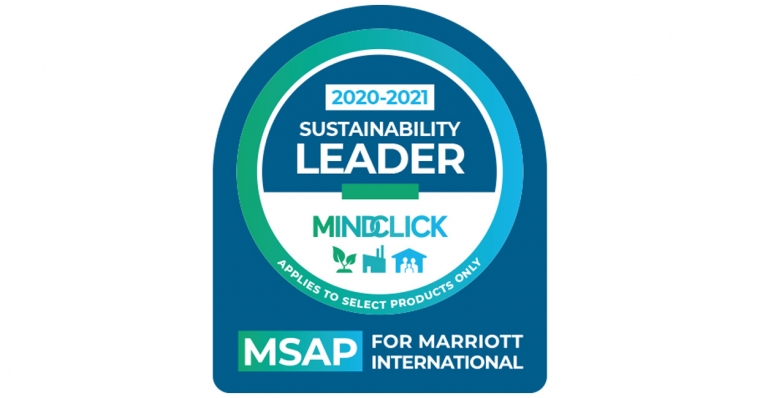 Kaldewei has been a key partner of Marriott International for many years and its enamelled steel bathroom solutions are represented in many of the bathrooms of the hotel group. In 2020, Kaldewei was assessed by the MSAP program with which Marriott International aims to achieve 100 percent LEED status (Leadership in Energy and Environmental Design) in 650 hotels worldwide by 2025.
With the MSAP program, the hotel group wants to highlight products and processes that meet the sustainability goals in line with the "Marriott Serve360″ strategy. In doing so, social and ecological aspects, including the furniture and fittings in hotel rooms, are taken into account throughout the entire life cycle – from raw materials and manufacture through distribution to the end of the life cycle. The focus is on the use of renewable energies and the reduction of waste, water and carbon consumption.  
The recyclability of steel enamel supports sustainability goals 
Kaldewei's consistent use of sustainable and recyclable steel enamel, makes them a convincing partner of the hotel group. The products are created natural raw materials and are 100 percent recyclable. In doing so, Kaldewei makes an important contribution to the achievement of the sustainability goals of the Marriott Group. 
"I am very pleased that Kaldewei has been awarded the highest Sustainability Leader Level," says Chief Sales Officer Roberto Martinez. "We feel honoured and confirmed in our actions that we were the first company in the sanitary industry to achieve this status.
"The result of the assessment is an expression of our decade-long commitment to more sustainability in the real estate industry. At the same time, it is a confirmation of our unique material, Kaldewei steel enamel, for sustainably and responsibly planned projects."
A valuable contribution to the environment, society and the economy 
At Kaldewei, sustainability is a central business principle and reflects a consistent approach. It is not just a matter of meeting standards or requirements, but rather of being a forerunner and a pioneer. "This result in the Marriott Supplier Sustainability Assessment Program 2020 underscores our value-based and responsible corporate management. We are proud that with our bathroom solutions we are making a valuable contribution to a better environment, society and the economy," said CSO Martinez.