Mango House Seychelles and Canopy by Hilton Mahé, which is set to open later this year, have announced the appointment of Giuseppe Ressa as Cluster General Manager.
Mr Ressa brings 40 years of experience to the role and will be joining the team with motivation, excitement and passion. He is driven by his love for exotic destinations and the exceptional location, positioning and offering at both of the resorts is what drew him to his new position.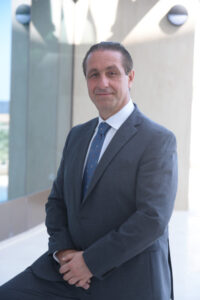 He said: "As I step into the role of Cluster General Manager at Mango House Seychelles and Canopy by Hilton , I am filled with excitement and gratitude for the opportunity to lead this exceptional team. Together, we will cultivate an unforgettable experience for our guests, where the lush beauty of Seychelles meets impeccable hospitality."
Born in southern Italy, Mr Ressa studied Hotel Management before securing his first ever role as a Chef at Hilton Stratford Upon Avon. Since, Giuseppe has worked his way up the ranks working in Switzerland, France, Venezuela, Taiwan, India, Malaysia, and Vietnam with Hilton International, and became General Manager in French Polynesia 20 years ago which spearheaded his career as he went on to manage luxury hotels in Malaysia, Borneo, Indonesia, Jordan, Lebanon, Oman and Qatar.
In his last role as General Manager at Doha, Giuseppe was tasked to open the most iconic and luxurious hotel in Doha, overseeing the entire process from hiring and shortlisting the executive committee and defining sales and marketing strategies to finalizing the F&B concepts.
Mango House Seychelles is an exclusive Seychellois island oasis offering an authentic yet luxurious experience for those looking to connect to art and culture. Having opened in 2021, Mango House is a contemporary reimagining of the former residence of one of the most celebrated photographers in the world, Gian Paolo Barbieri.
Canopy by Hilton, set to open in late 2023, will be located on the Anse à al Mouche beach in Mahé. The resort is set to bring a new sense of vibrancy to the oceanfront community and will offer 120 locally inspired guest rooms.