After debuting with its first signing and opening in Australia in 2018, voco Hotels entered IHG's largest markets in the US and China in late 2020, with new properties now open in New York and Hangzhou. Its milestone 50th signing, voco Brisbane City Centre in Australia, which is set to open its doors later this year, will join a growing list of voco hotels now open in iconic locations around the globe from Paris and New York, to Dubai and Riyadh.
Thanks in part to its ease of conversion, the voco brand is attracting widespread interest from owners looking to convert hotels, maximise returns and quickly benefit from IHG's global scale, technology platforms and one of the world's largest hotel loyalty programmes, IHG® Rewards. Amidst the pandemic, in 2020, IHG reported an increase in conversion activity with 25% of the company's signings reported as conversions – and 13% of those for the voco brand. The brand's versatility also continues to evolve, with the first all-suites property signed in Doha and the brand's first new-build properties: one now open in Edinburgh, Scotland, and another opening in Nanjing, China, later this year.
Not just appealing to owners, guests love the high quality and uniqueness of the voco brand too. Designed to stand out from the crowd, every voco hotel has its own sense of style thanks to its commitment to being reliably different. When guests arrive, they can expect the brand's signature 'Come on in' warm welcome, promising a swift and simple check-in, a locally inspired welcome treat and dedicated voco hosts to ensure guests make the most of their stay. With each property offering a different playful experience, guests can feel right at home with social spaces to re-energise and restaurants and bars to celebrate joyful moments. When it's time to relax, they can cozy up in one of the serene guestrooms and enjoy moments to themselves with plush bedding, spa-like showers, luxurious bath products and tempting room service.
Thanks to the reliability, surprising individuality and quality of the voco brand, combined with the charm and comfort of each hotel, voco hotels around the globe have reported increased guest satisfaction post-conversion into the IHG system.
Jane Mackie, Senior Vice President, Global Marketing, Luxury & Upscale Brands, IHG, commented: "With the ability to hold onto the informality and charm of an independent hotel, paired with the quality and reassurance of a respected global brand, our voco Hotels brand has seen extraordinary growth since launching in Australia only two and a half years ago. With its entry into the US and China last year, we anticipate significant growth potential for the voco brand and its unique offer for owners and guests. By focusing on and celebrating each hotel's individual spirit and character, we make it easier and faster for owners to move from signing to opening, providing a real advantage in today's market."
As the global expansion of voco continues, we are tracking well against our growth goal of 200 voco hotels in attractive urban and leisure locations around the globe within 10 years.
Here's a preview of some of the colourful voco brand's key upcoming openings: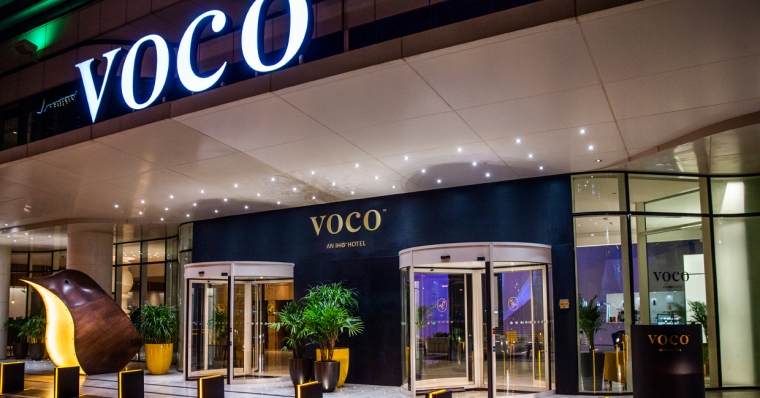 Europe, Middle East, Asia & Africa (EMEAA)
The brand recently launched in Scotland with the openings of voco Grand Central in Glasgow and voco Edinburgh – Haymarket. The brand is also set to debut in The Netherlands, Italy and Germany, with the planned openings of voco The Hague and voco in Milan later this year, as well as voco Frankfurt in 2022. The new openings will join a strong portfolio of voco hotels in Europe across the UK, France, Austria and Montenegro. voco Paris Montparnasse, which was signed and opened in 2020, has reported double digit increases in guest satisfaction post-conversion.
Growth for the brand continues across the Middle East with the signing of voco Jeddah North in Saudi Arabia announced in December 2020 and the first all-suites for voco signed in Doha, Qatar. And, when it opens later this year, voco Johannesburg Rosebank will be the first voco property on the African continent.
In Australia, voco Gold Coast and voco Kirkton Park Hunter Valley were among the first to join the collection. Five more voco properties are due to open in Australasia over the coming years, including the brand's 50th signing, voco Brisbane City Centre, as well as properties in Sydney, Melbourne and Auckland.
The brand will make its debut in Vietnam soon with the voco Ma Belle Danang property, ideally located next to the beachfront along the main thoroughfare of the coastal city.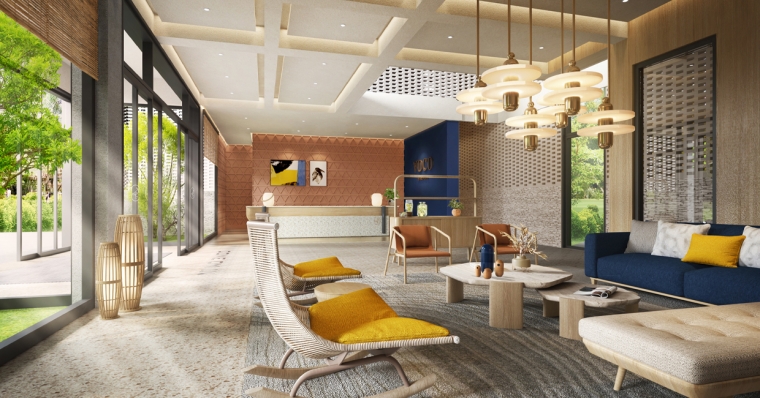 Greater China
IHG created voco with a solution for a quick conversion, making it fast and easy for owners of high-quality, independent hotels to become part of IHG's system. In 2020, following the brand's launch in the region, the 148-room voco Hangzhou Binjiang Minghao was signed and opened in just over two months. IHG's first voco signing in Wuhan is also a conversion property, which will be officially opened as voco Wuhan Xinhua in 2021 after renovations are complete. The property is situated in an ideal location for both leisure and business travellers.
In 2021, China will also open two voco hotels in Nanjing – one is a new-build property located in the Garden Expo with amazing architectural and landscape designs; the other one is converted from the heritage Nanjing Oriental Pearl Hotel in a prime downtown location.
Americas
Just a few months after announcing the first locations for the Americas last year, the first voco hotel in the US – voco The Franklin New York – opened in November 2020. Located on Manhattan's prestigious Upper East Side, the hotel captures the 19th century glamour of the Gilded Age, combining historic charm with contemporary convenience, steps from Museum Mile and Madison Avenue.
The next voco hotel to open in the US this year is expected to be voco The Tiger in Columbia, Missouri. Where upscale modern meets historic architecture, The Tiger Hotel is a beloved Columbia landmark that captures the magic of the Roaring Twenties. Located in the heart of downtown, the hotel is well placed for boutique shopping and right next to the University of Missouri.