New kid on the block when it comes to decorative lighting, yet an established familiar face in global high end hospitality design, managing director Terry Hibbert founded Imagin in 2017 following a passion for producing high quality decorative lighting to realistic budgets. The brand has quickly gained momentum, winning some great projects very early on. In light of Covid-19 however, it's clear the hospitality industry is having to reinvent itself if it is to successfully reopen its doors anytime soon, with a review of guest's comfort and potentially 'socially distant' experience and a focus on cleanliness at the heart of every stay. In response to the current challenges facing hotel owners and groups, Terry has swiftly and creatively diversified his business with the unlikely coupling of cleaning products with high end decorative lighting, to launch the world's first decorative wall-mounted hand automatic sanitiser dispenser solution in collaboration with famous architect, Dexter Moren, partner at one of London's leading hospitality design studios.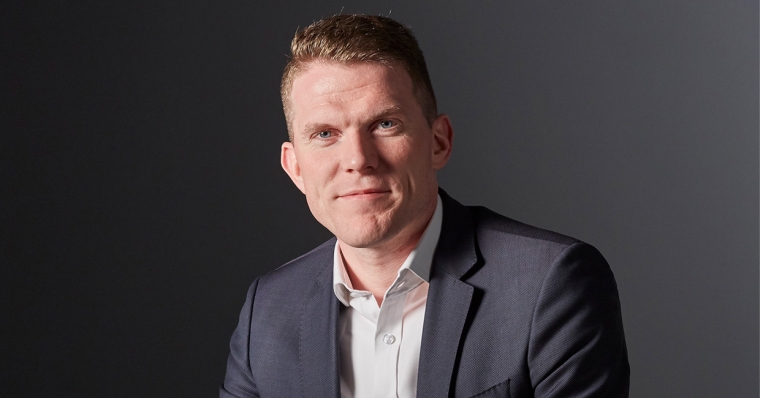 What sparked the initial idea?
TH: We're hugely passionate about the hospitality industry and we're really keen to do anything we can to support hotels through this difficult time. We've even researched and launched a collection of products, Imagin Clean Room, that will help hotels get their rooms sanitised and ready for service, including sanitising the air-con ductwork. But when I saw Dexter had made a comment on every hotel post-Covid-19 would need a hand sanitiser unit it got me thinking about how ugly they are! Suddenly interior designers will be forced to build their design around a white unit on the wall – so why not make this a decorative feature which could even incorporate a light?
What are the key benefits this elegant collection offers hoteliers?
TH: Well, clearly it's beautifully designed and will only improve an interior rather than spoil it. But otherwise, it is battery powered (option to have it hard wired for new hotels) and the batteries will last three years! It's easily refillable and there are options to customise with room numbers or a light.
Why did you choose Dexter Moren Associates (DMA) to partner with?
TH: Dexter is one of the most influential guys in the hotel industry and is a great character too! It was really important to partner with someone who has the experience and knowledge of the industry but also someone who we have a trusted relationship with. I've only known Dexter personally for about a year but I've worked with his company for many years, they're a fantastic company and one that is hugely admired by us all.
What was Dexter Moren's initial response to the idea?
TH: I 'phoned Dexter on a Friday afternoon to run the idea past him that we wanted to design a decorative sanitiser and what did he think about partnering – he jumped at it without any hesitation! But I think it also comes down to the level of trust between us that allowed us to move so quickly – our legal agreement is just a few paragraphs in an email to Dexter from me. There were no wasted weeks while we drew up legal documents, we simply cracked on with a simple written agreement.
How has the industry responded to the Imagin CleansePoint Collection?
TH: Hotel groups and designers are really excited about it! We're not expecting this to be a short term flash in the pan, it's something that designers will be thinking about for years to come in every hotel all over the world. We've had plenty of enquiries already only days after the launch.
What are the plans behind the product?
TH: I must admit, we haven't thought this through in great detail. We saw the need and jumped straight on it – our plans tend to come later!
Quality and detail are at the core of your lighting products, do you see the Imagin CleansePoint Collection expanding?
TH: Yes, very much so – if this proves to be something that becomes part of the standard specification in any hotel then, yes, we will be definitely be designing further options in the near future.
Your focus is on great design, beautiful interiors and creating 'effortless client experiences', what are your aspirations for Imagin in 2020 and beyond?
TH: It's a great question and it's only thanks to the excellent team we have at Imagin that's made the journey this far even possible – it's been a little over two years since we started Imagin and we've been overwhelmed with how much support our clients have given us from the outset. We want to be known all around the world for our design talent, exceptional service and product quality – this is our priority over anything else. But we are planning on expanding into global markets including APAC region and the Americas – this is something I can announce. We're also going to be boosting our SPARK video series in the future to bring valuable content to the hospitality industry. And finally, we will be launching many more lighting collections to add to the 15 existing ones in our portfolio.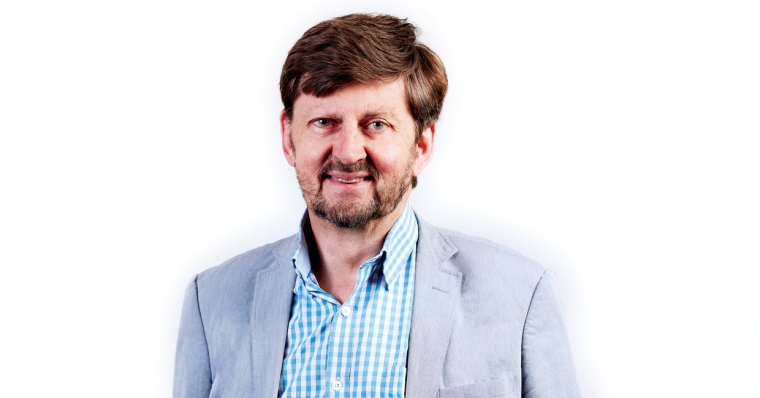 Let's hear from Dexter Moren
As a multi-award winning architect of some of the most beautiful buildings in the world, are you often approached to collaborate or consult on product design?
DM: Not often but it's also something we've not pursued, though we've been asked before about supplying items of bespoke furniture from our projects.
What were your first thoughts when you were invited to design for the CleansePoint Collection?
DM: Terry approached me after reading an article I wrote suggesting the need for 'designed' hand sanitisers. I was enthused to work with his team.
Was your approach to your CleansePoint product designs for Imagin influenced by your own personal experiences as a guest?
DM: The idea of ubiquitous hand sanitisers is as new as Covid-19 but the logic was that we have all become intensely aware of germs passed though touch and we need something of design quality rather than off the shelf bottles of gel.
How do you think your approach to future hotel interior design might be altered by the pandemic?
DM: Avoiding touching anything someone else may have handled or coming close to others is the issue so food buffets, unless plated by staff from behind, are not going to be popular, spacing of tables is going to be increased or screens introduced. Similarly handle-less automatic doors, personal 'phone access, check-in and payment are going to be preferred.
What do you envisage the guest experience will look like in 2021 and beyond?
DM: All hotels will need to convince guests of strict cleanliness and sanitation policies. The question is whether social distancing will detrimentally affect the new cool eat/work/hang out hotel lobbies that have emerged in the name of 'lifestyle hotels'. What too of 2m personal distance in bars?
You've recently won planning permission to convert the Grade II Listed Norfolk Plaza Hotel in Paddington, do you expect progress of this and other projects to be hindered by continued government restrictions? If so, how will you overcome this?
DM: Hotel owners and operators are understandably suffering cashflow issues but for committed and financed projects what better time to build and renovate than when the hotel is closed and there are no guests. Those with resources and vision are moving ahead to a post Covid-19 future.
What are your thoughts on the new coronavirus safety guidelines being rolled out by the hospitality industry? Do these go far enough?
DM: Time will tell but the industry has and always will be guest focused – that's hospitality. If measures are not perceived by guests as being effective, they will undoubtedly be rapidly revised.
How has the current lockdown affected you personally? Do you think you'll implement a new way of working at DMA?
DM: I've learned a lot more about working remotely as have our team of 70+. We have all re-assessed whether personal face to face meetings or site visits can be supplanted by the technologies and been pleasantly surprised.
Imagin has also partnered with leading manufactures of cleaning chemicals, along with a leading mechanical and engineering company, to create a full solution for The Clean Hotel Room.
Every guest deserves to be given the confidence that they're sleeping in a sanitised hotel room and that, more importantly, they're breathing in clean air. Imagin's Clean Hotel Room solution not only covers surface cleaning but also the air within the room. Many hotels recycle 50% of the air in the room which can lead to potential mass infection, this solution will eliminate that.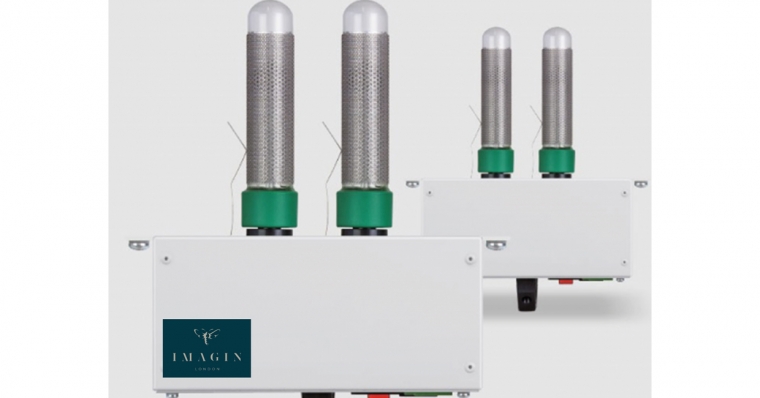 Air sanitiser using plasma technology, Imagin Clean Hotel Room collection.
Then there is the temperature regulating on entry to the hotel without making it feel like a high-security airport. A simple device will notify the operator of anyone reading a high temperature from a safe and subtle distance.
Please get in touch at [email protected] for further information about the Imagin CleansePoint Collection, and if you'd like to receive a quotation for your hotel room.