Rosewood Hotel Group and its inspiring brands – Rosewood Hotels & Resorts, New World Hotels & Resorts, KHOS and now with around 50% of its future hotel projects including a branded residential component the group continues on a steady path of growth with new signings and openings in the world's most evocative destinations and a curated pipeline of projects that invite discovery and originality.
What does your current position involve?
I lead Rosewood Hotel Group's global development and feasibility team to strategically expand the footprint for the group's three distinct brands including ultra-luxury Rosewood Hotels & Resorts, upper-upscale New World Hotels & Resorts and business lifestyle brand KHOS.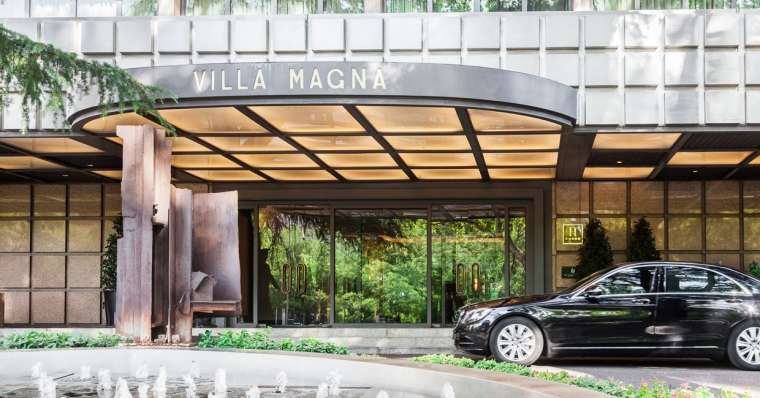 It's a difficult time for the hospitality industry. What do you think will be the hospitality sector's biggest challenge post COVID?
Getting to a post Covid environment is going to take time and endurance.  So many factors will influence this path, and along this road to recovery we will innovate and adapt. Our first priority is around our people; their safety is a paramount as keeping their passion alive for what they do best.  It's that constant strive for excellence that helps us create unique experiences.  The relationship with our clients will also evolve – both with the guests we serve as well the different owner-partners we work with. Their needs and expectations are also going to evolve, so we must continue to be agile in our responses. Our size and focus really sets ups apart in this respect. I am confident that we will come out of this stronger. As an industry, we are very resilient. But perhaps more importantly, travel will always remain intrinsic to the human condition. Consumption has changed from acquiring things to acquiring experiences, and travel is one of the main avenues that enable this.
How is Rosewood Hotel Group planning to 'hit the ground running' again in the coming months?
We've reopened 80% of our portfolio globally over the last few months, resuming operations at the high standards of safety and service that our guests have come to expect.
We continue to see that travelers are booking domestic, leisure-focused trips. More than usual, travelers are looking for opportunities to enjoy relaxing short- and long-term experiences close to home. We saw this trend first arise in the East with our properties in Asia, and it quickly caught on in the West as our hotels and resorts in the region reopened. While we do expect international travel to rebound slowly in 2021, we are cautiously optimistic that the hospitality industry will adapt as travelers needs also evolve.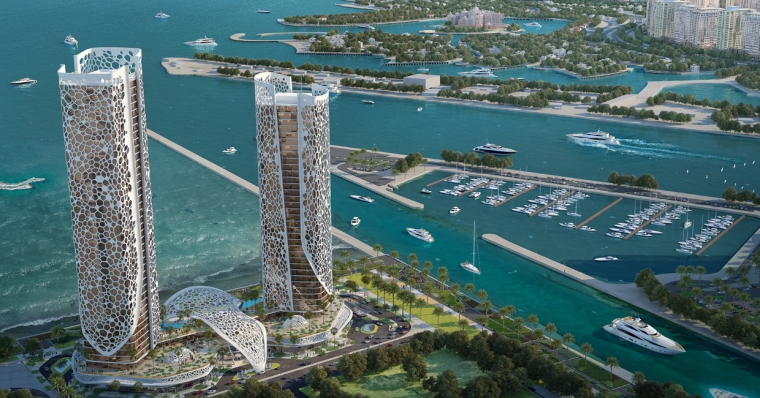 You've noted expansion is high on the brand's agenda. Where is Rosewood putting its focus in terms of growth?
Our growth strategy is guided by our ambition to become the world's curator of luxury experiences. For the Rosewood brand, this means that we continue to be focused on selectively expanding globally with additional flagships in gateway cities and brand-building experiential properties in remote destinations
Growth of the Rosewood brand is focused on expanding our hotel portfolio as well as becoming a leader in the luxury branded residential space. 
In terms of hotels, in Europe, we will open Rosewood Villa Magna Madrid in 2021, followed by planned openings in 2022 in Porto Cervo (Sardinia) and Vienna. After that will come Munich, then Venice, and a second London property in Mayfair, located in the former US Embassy, which has already been announced. In the Americas, Rosewood São Paulo will open in 2021 marking the brand's debut in South America with a hotel that will set a new standard for luxury accommodation on the continent. On St. Barth, Rosewood Le Guanahani will open in the Spring of 2021 following an extensive restoration of the fabled property. In the East, notable future projects include both urban and resort properties including Rosewood Doha (2022), which also includes branded residences, Rosewood Hoi An (2022) in Vietnam and Rosewood Taipei (2024) to name just a few. 
In terms of residences, about 50% of our future hotel projects include a branded residential component.  We are also evaluating the first standalone residential projects for the Rosewood brand in Europe and the US. I think by 2025, we will have about 20-25 residential projects globally either sold out or in active sales.
What do you think will be the biggest change in how you do your job post-COVID-19?
We've all had to adjust to a new way of working in 2020, and while the situation in 2021 remains vague in terms of international travel, I will continue to enjoy connecting with others, albeit virtually, and moving our projects forward.
As a hotel brand announcing many new openings across the world, do you have any one particular project you're really looking forward to seeing open?
I am particularly excited about a property in Europe we are close to announcing as it's especially near and dear to me – stay tuned for more.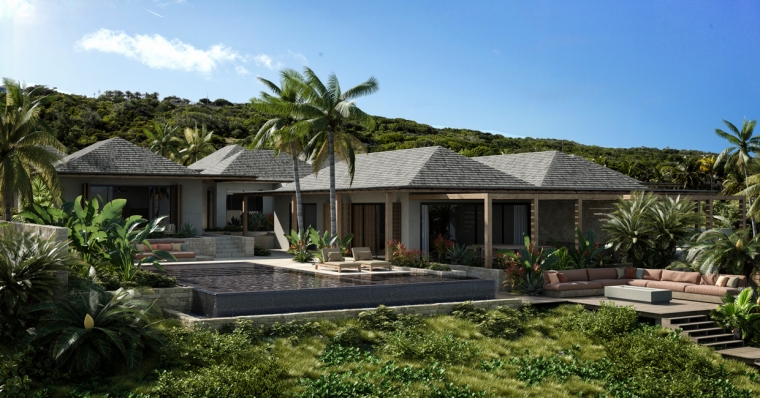 How important is it choosing the right designer for each hotel?
Our CEO Sonia Cheng is very passionate about design and believes that it should be informed by our Sense of Place philosophy, which influences all aspects of our Rosewood-branded properties, from design to guest experience. Alongside our in-house design team, we work very closely with our development partners to choose the right designer for each Rosewood project, and have been very fortunate to work with such a talented group of designers globally. Both Sonia and our President, Radha Arora, take a very active role in the design process of our properties for both new projects as well as refurbishments. 
What are the key components of luxury and luxury design?
From its inception, Rosewood has always held true to its residential design, which began with our first property, The Mansion on Turtle Creek, an iconic private estate that was transformed into a world-class hotel and restaurant. Our 28 properties around the world now imbue the same residential style combined with modern and luxury underpinnings while still capturing the local spirit, evoked from the brand's A Sense of Place philosophy.
Can you tell me about the latest news regarding Rosewood Residences and how important it is for the brand's global expansion?
Rosewood has offered branded residences within its portfolio for over two decades, however with the increasing demand for this type of product, combined with our collection's global growth over the last five years – and continued future expansion – the brand has been a real trailblazer in ultra-luxury hospitality providing unique hotel and residential experiences anchored in a design narrative with a distinct residential atmosphere. This has created desire among our loyalists to experience the Rosewood lifestyle more permanently.
With nearly 50% of our pipeline now having a residential component, we are set to become the top choice for ultra-luxury living in the next few years. We currently operate 15 residential projects and have 14 additional projects in the pipeline. We expect our residential pipeline to continue to grow steadily with our hallmark attention to site selection, conceptual design and reputable partnerships.
Branded residences provide an answer to many of the things high net worth individuals or families are looking to experience. At Rosewood, we are building a diverse residential program that provides residents with superlative service and security offered within the unique atmosphere and style that sets us apart as an ultra-luxury brand. This is a very important aspect for us right now as consumers are prioritising privacy, safety and security.
What would be your dream hotel project?
Every hotel project is someone's dream hotel project. For me, the dream hotel project is always the next project because it invites us to think about how we can continue to be different, better and special.
What would you say are the three best places you've ever stayed?
One sequel of the pandemic is the intense desire it has created among many to travel again. I can tell you that as soon as I can, I'll be on my way to Rosewood Hong Kong. Why? It's the best hotel in Asia, probably the world. I love staying at my own Rosewood Residence there – it's close to perfection, and the food alone is worth the trip. Next on my list is Madrid.  Why? As earlier stated, Rosewood Villa Magna Madrid will open in 2021. Madrid feels like home to me and I cannot wait for Rosewood to mark its entry to Spain. Thereafter, I will head to Sao Paulo.  Why? Because Rosewood Sao Paulo will also open later in 2021. It is going the be the best hotel in the Americas – nothing really compares. And after all we've been through in 2020, we all deserve a little Brazil time!
Lastly, share some good news! Have you done anything to stay busy in these crazy times?
This has been a €œcrazy busy€ year for us in Development!  We have exceeded our target number of deal signings. However, I will remember 2020 as one of those years that also brought out the best in us. As soon as the crisis started, we sprung into action and launched Rosewood Raise.  Initially, we aimed at supporting our associates at New World Wuhan – but very quickly, the initiative grew to support our associates and communities globally. In a matter of weeks, we pulled together as a team and raised over US$2M in funds that have been put to good use already. Rosewood Raise is a collective relief effort that has really cemented our culture, team spirit and that will live on in the years ahead, past the memory of these crazy times.