To expand their 'Accents' offer, Skopos has added a new dimout quality into their portfolio.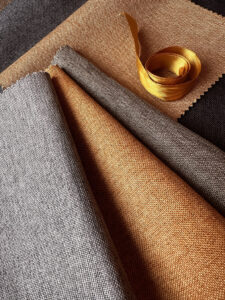 Kiara dimout has been specially selected for its' broad colour palette, soft handle and elegant drape, as a perfect, simple, textured solution for contract curtains. As a dimout, Kiara fabrics will significantly reduce light transmission in a room, without sending the room into complete darkness. For full blackout, choose one of our curtain linings in addition to the face fabric.
Kiara comes as wide width to minimise sewing time and is the first of our new dimouts, introduced to broaden the dimout offer, on top of Mezzanotte designs, Sera, Nox and Nero. With thermal properties, dimout fabrics help keep heat within the room, as well as providing a neat visual finishing solution. Kiara also increases sound absorption in the room, providing an acoustic solution.
Kiara comes in a palette of 26 colourways.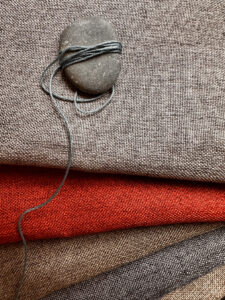 The collection meets the requirements for Flame Retardancy standards across the UK and Europe, and meets IMO standards, for marine/cruise-line interiors. Available immediately, with short lead-times for larger order quantities, Skopos are pleased to add this collection into their Accents range towards the end of 2023. For a copy of our Kiara shade-card pls contact our customer service team:
Skopos has more than 50 years' specialist experience in the design and manufacture of high-performance FR contract fabrics for the care sector.
Email [email protected], or for free samples of Chamonix Deuxième or any of our collections, visit our website: skoposfabrics.com